A knowledge base is actually a centralized repository of information. It provides users easy access to relevant tutorials, guides, FAQs, and documentation so they can find quick solutions to any common questions or problems they come across.
When running a successful business website, whether for selling products, services, or software, maintaining a well-organized knowledge base is a must. This article will introduce you to some best WordPress Knowledge base plugins. Get started!
What is a WordPress Knowledge Base Plugin
A WordPress knowledge base plugin is a tool or extension that allows you to create and manage a comprehensive knowledge base or documentation section seamlessly on your WordPress website.
Although you can publish unlimited content through posts and pages, you cannot maintain a separate documentation section with this approach. Using a knowledge base plugin can make this process handy with many benefits. For example:
You can create separate categories for different types of documentation and display them all on one page.
Features like quick search and easy navigation can help users quickly locate the guide/doc they are looking for.
You can shuffle and instantly move the doc files from one category to another.
Best WordPress Knowledge Base Plugins to Look Now
You'll find tons of plugins in WordPress repositories to create comprehensive knowledge bases easily. But most of them have unique features and functionalities. In this section, we'll discuss some best WordPress knowledge-base plugins and highlight their features.
Heroic Knowledge Base
Echo Knowledge Base
BetterDocs
weDocs
Helpie WP
BasePress
HelpCrunch
Yada Wiki
1. Heroic Knowledge Base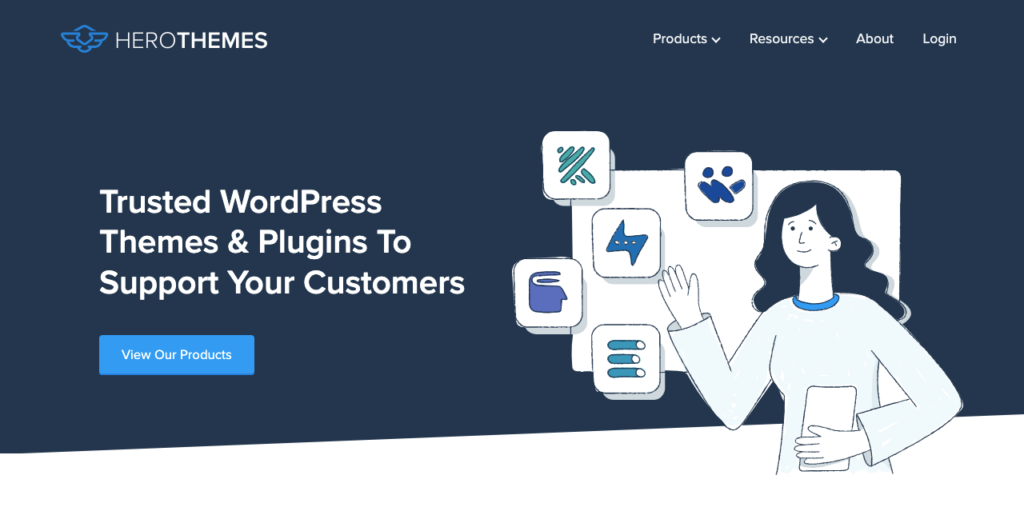 Heroic Knowledge Base is also known as the Heroic KB plugin. This is one of the most popular knowledge base plugins among WordPress users. It has a polished clean interface in the front and back, along with many useful features.
The plugin, by default, comes with some modern design that will automatically stylize your articles and make them look professional. If you ever feel like customizing them, you can do this without any design skills.
Key Features of the Heroic Knowledge Base Plugin
Creates a searchable knowledge base with a search field
Built-in analytics display how visitors search your knowledge base
Analytic reports show if you are missing any important documentation
Gets you feedback from real visitors
Display the knowledge base anywhere on your website like a chatbot
User restrictions can prevent unregistered users from the knowledge base
Creates product doc, technical doc, user guide, multilingual base, and more.
Price of Heroic Knowledge Base Plugin
Heroic Knowledge Base Plugin doesn't have any free version available. Its pricing starts from $299/year with a 14-day refund policy.
2. Echo Knowledge Base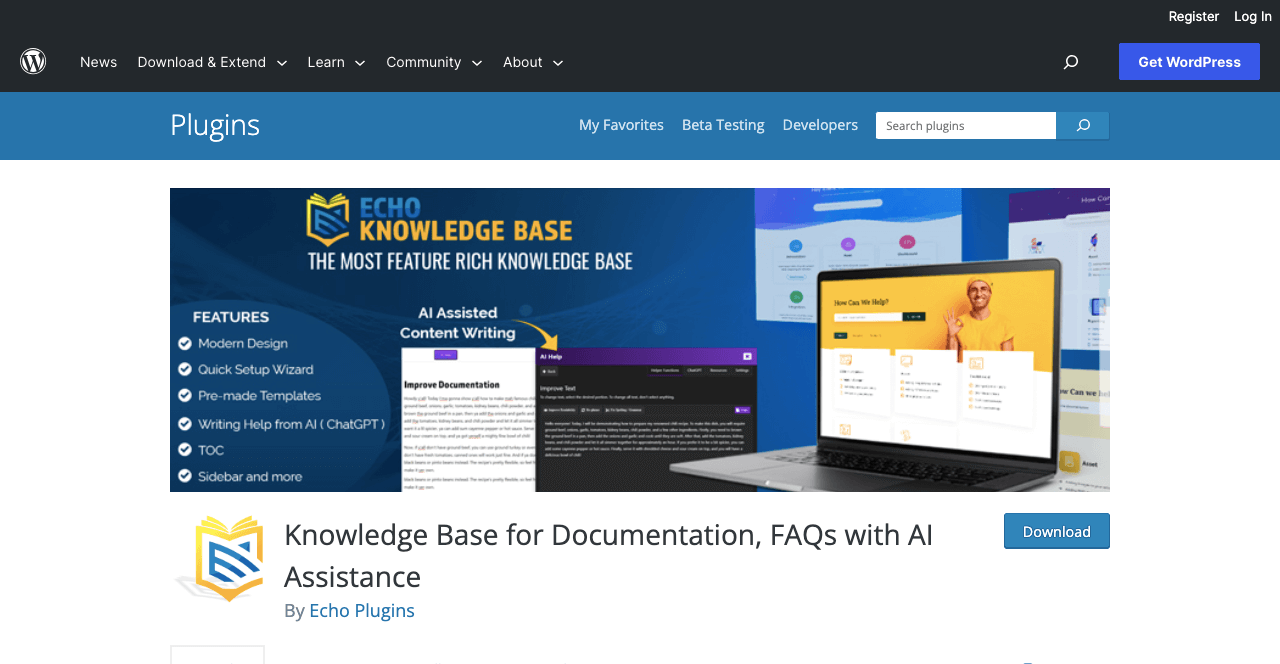 Echo Knowledge Base has an easy setup wizard. It includes 26 captivating templates for the frontend editor with 500 icons. You can use them to give a professional look to your knowledge base. Once the knowledge base is ready, you can fill it with new articles.
Each article you add is created as a custom post type. You can assign tags and categories to present them in an organized way. Echo Knowledge Base allows you to order articles up to five levels of hierarchical orders.
Key features of the Echo Knowledge Base Plugin
Search box with a built-in basic analytics
Drag and drop feature for ordering articles
Compatible with multisite, multi-language, and WPML
Offers three types of layouts: basic, tabs, and category
Has integrations with Divi and Elementor
Shows real-time search results with Ajax, Breadcrumbs, and comments
Includes templates and FAQ shortcodes to display knowledge across your website
Price of Echo Knowledge Base
The Echo Knowledge Base Plugin has a free version available. Its premium version starts from $105/year with a 30-day refund policy.
3. BetterDocs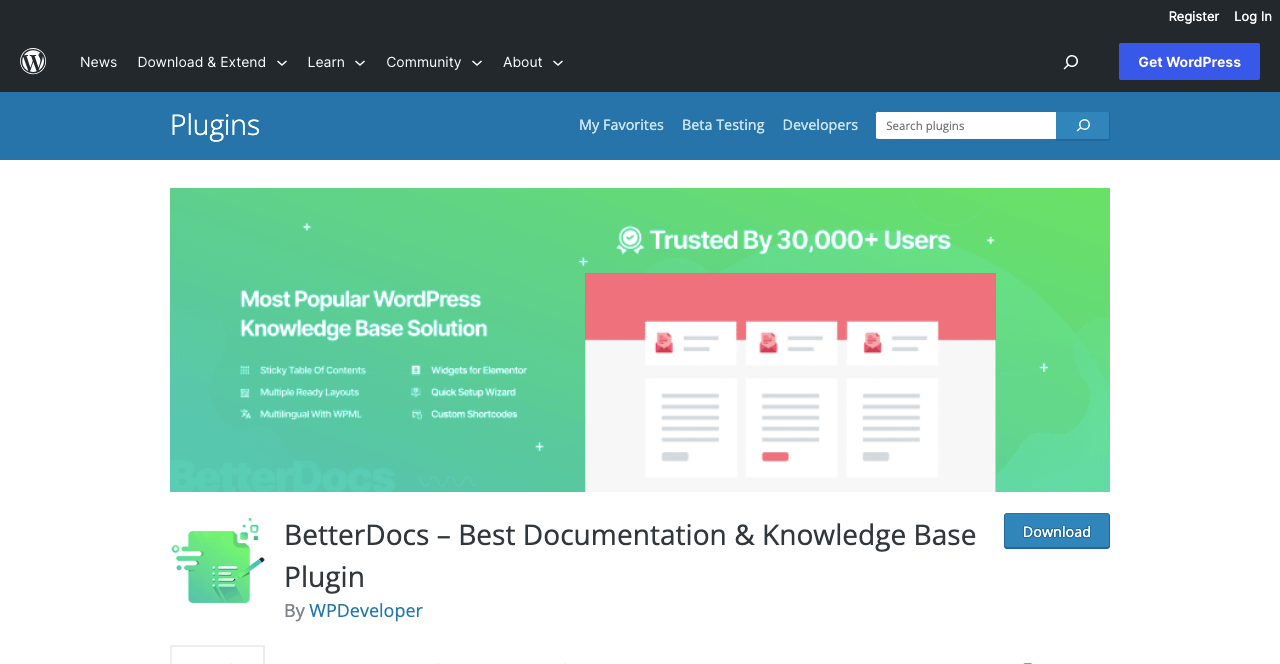 BetterDocs is an outstanding knowledge base plugin because both its free and premium versions include a good number of exciting features. Its layouts are skillfully built-in, modern, and customizable by drag-and-drop.
BetterDocs has a good collection of readymade templates. You can use them to create stunning landing pages to present the knowledge base. What's more, the plugin includes a powerful search option, a floating table of contents, and a knowledge base bot.
Key Features of the BetterDocs Plugin
Track and evaluate the knowledge base with analytics
The advanced search bar helps you find the exact guide instantly
Sends you knowledge performance report through emails
User restriction lets you control specific users' access to internal doc files
Has powerful integration with Elementor
Creates compelling FAQ section for documentation pages
Answer chatbot resolves queries with the exact doc link
Price of BetterDocs
BetterDocs has a free version. Its premium version starts from $69/year with a 14-day refund policy.
4. weDocs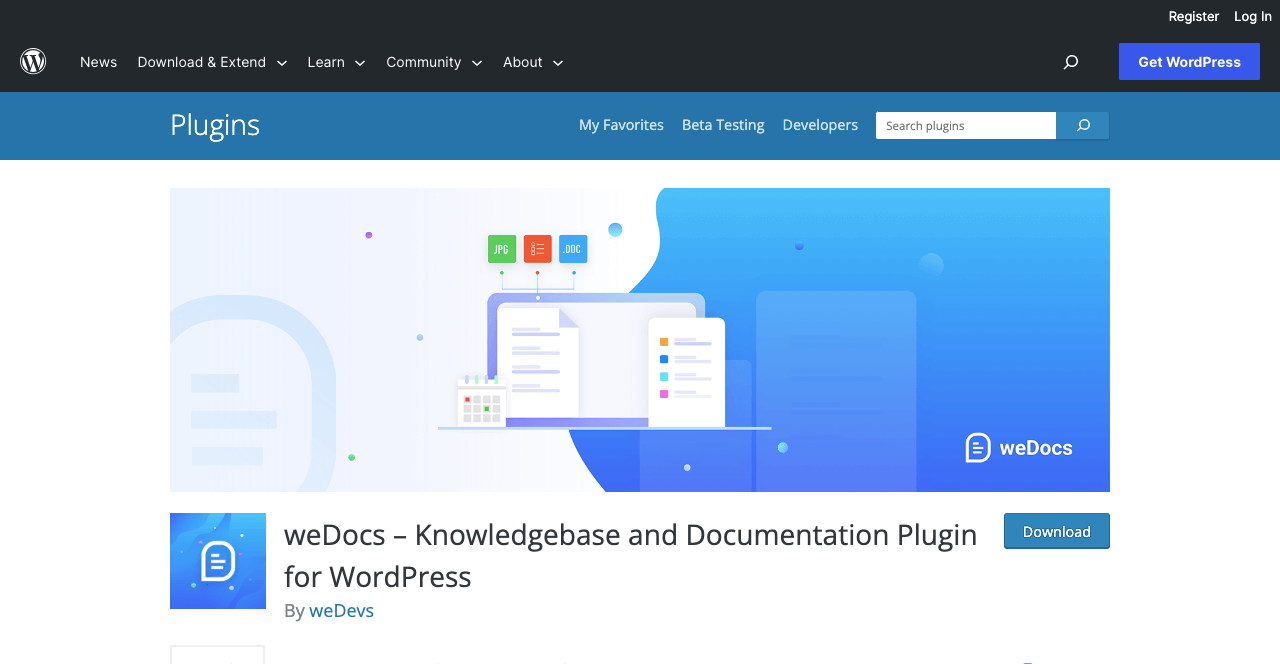 weDocs is another promising knowledge base plugin getting popular gradually. The plugin is easy to use and allows you to arrange documentation in different sections, tags, categories, and hierarchical order.
It includes several powerful customization options like the drag-and-drop. Using this feature, you can seamlessly reorder your doc files. The plugin works best if you already have a set of published support guides and want to present them organizationally.
Key Features of weDocs
Drag-and-drop ordering
Creates multiple knowledge bases
Intuitive and user-friendly dashboard
Shortcodes allow you to display the knowledge base anywhere on your site
Let you display comments on documentation
Has integrations with page builders like Divi
Takes ratings and feedback from users
Price of weDocs
weDocs is completely free. It doesn't have a premium version yet.
5. Helpie WP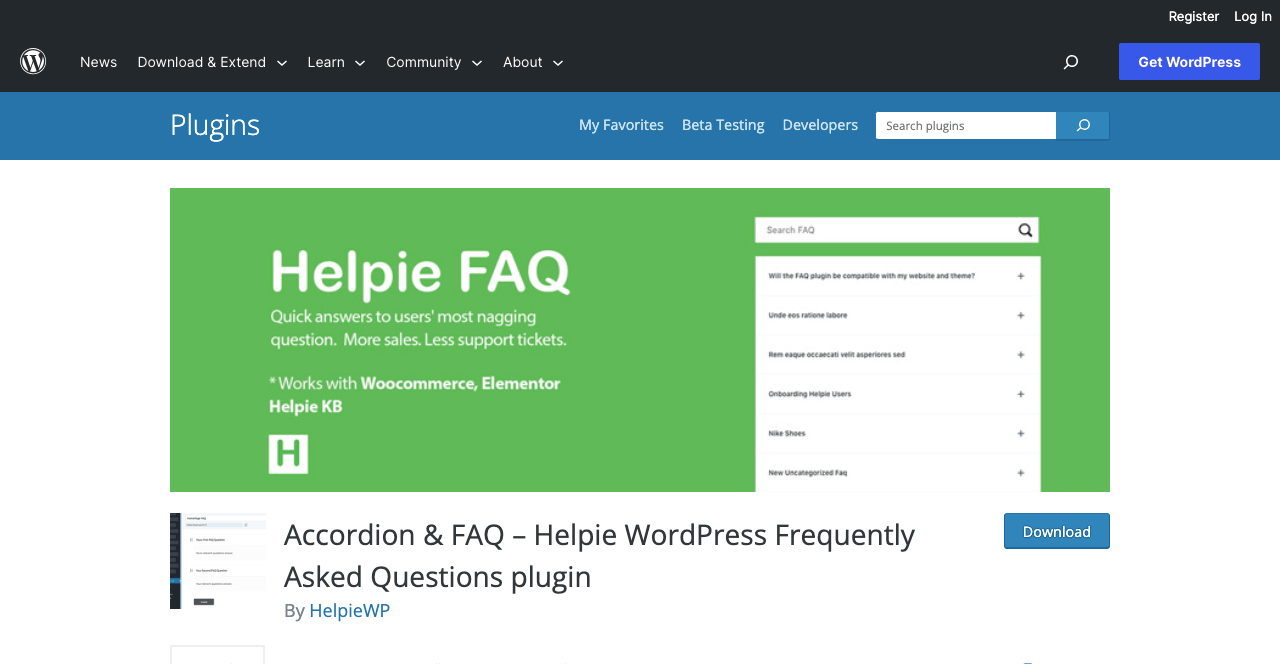 Helpie WP is a multifunctional knowledge base plugin. It provides you with very easy ways to create a public or private wiki, knowledge base, and product documentation. By creating a public wiki, you can also allow other people to contribute, whether they are outsiders or your team members.
So creating a knowledge base becomes fun with Helpie WP. You can allow users to modify content from the front end. As an admin, you can check the revision history and be authorized to verify, edit, and publish the contributors' input.
Key features of Helpie WP
Creates a wiki and knowledge base separately for teams and customers
Has the automatic table of contents and advanced search options
Provides insights about the people who like or dislike your posts
Customize the docs' presentation with Helpie's built-in styling
Has integrations with Elementor and many others
Sets different levels of permissions for viewing, editing, and approving content
Price of Helpie WP
Helpie WP has a free version available. The premium version starts from $49.99/year with a refund policy.
6. BasePress
BasePress is an advanced documentation and WordPress knowledge base management plugin. It allows you to build support pages and documentation for your product and services.
BasePress offers you three different templates from which you can choose one that suits perfectly with your website. You can categorize documentation based on tags and categories. After that, you can order them using the drag-and-drop features.
Key features of BasePress
Let you create an unlimited section hierarchy
Use boxed or list view for sections
Icons and breadcrumbs can simplify the navigation
The content restriction prevents particular and suspicious users
Built-in analytics report you about the most viewed docs
Seamlessly provides multisite support
Price of BasePress
BasePress has a free version available. The premium version starts from $199/year with a 14-day money-back guarantee.
7. HelpCrunch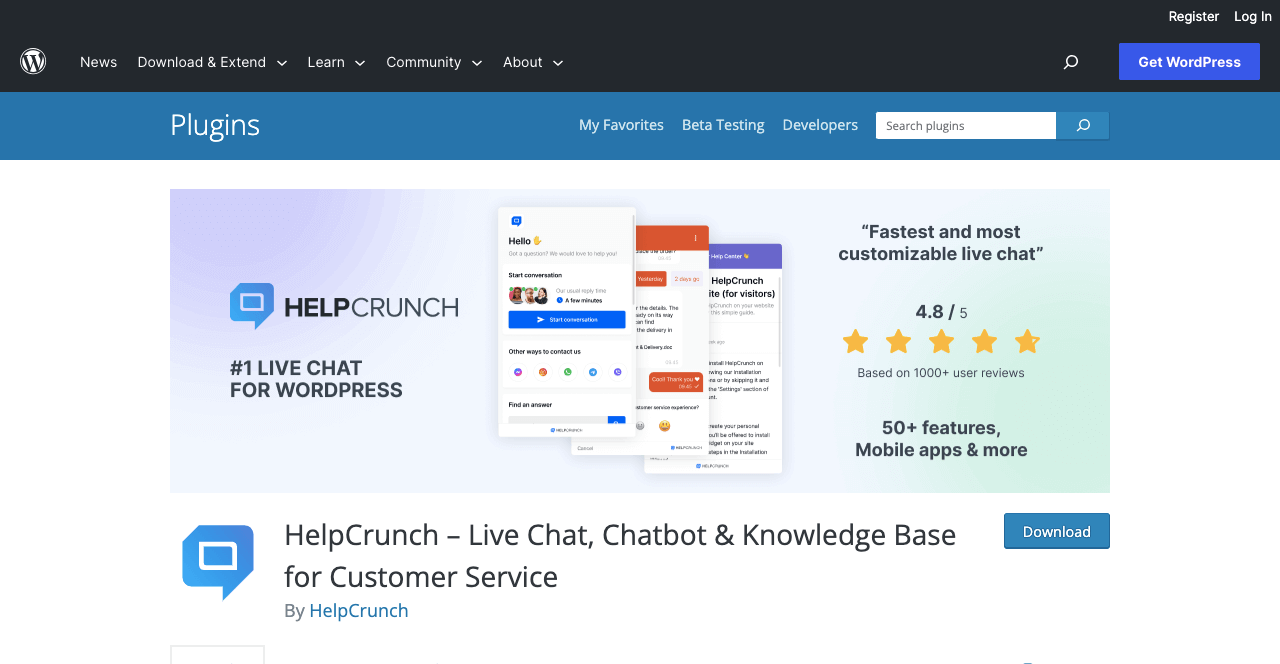 HelpCrunch can create a comprehensive knowledge base in WordPress, including live chat, chatbot, and email automation. It lets you organize guides and articles neatly in the knowledge base by tags and categories.
Once the plugin is installed, it automatically creates some knowledge base pages in the draft section. You can publish them afterward through rigorous checking. The live chat option lets you provide real-time support to the customers.
Key features of HelpCrunch
Creates a comprehensive knowledge base on a subdomain
Display the knowledge base through a widget as a self-service hub
Built-in analytics tracks the article viewed and reports about the missing guide
Helps visitors with smart search suggestions
Enables to creation of a multilingual knowledge base
The knowledge base color and background are customizable
Price of HelpCrunch
HelpCrunch has a free version available. The premium version starts from $12/month. You can terminate your account at any time. But to be eligible for a refund, you have to notify the HelpCrunch authority about your issue.
You won't get a refund if they solve it in 30 days. But if they fail to solve the issue, you will get a refund after the 30-day period.
8. Yada Wiki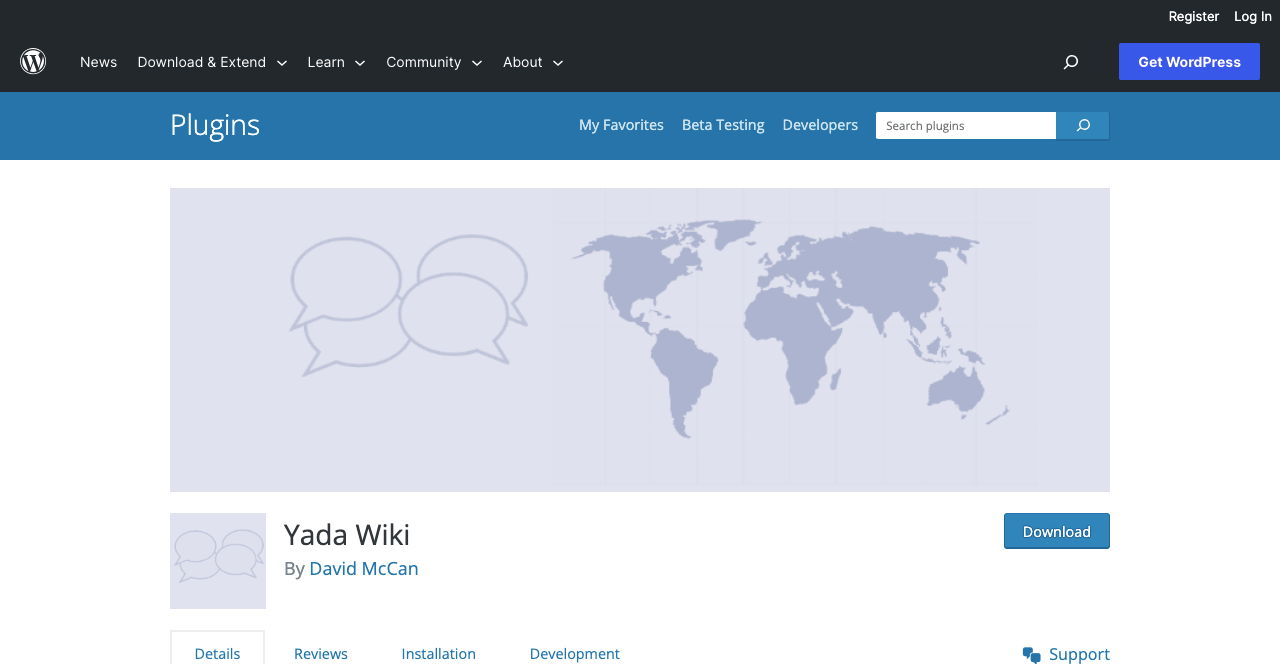 If you are looking for a plugin that doesn't require a dedicated knowledge base page, you can try the Yada Wiki plugin. This free WordPress plugin creates Wiki custom posts. The plugin allows you to organize posts by tags and categories.
You have to enable the wiki post on the backend and add it to your web menu. You'll be taken to a new page when you click on the wiki post item. Yada Wiki depends on shortcodes. Once you create a post, you have to add it to the page using shortcodes.
However, the plugin isn't flexible enough like the other plugins. It doesn't have the drag-and-drop feature. Beginners have to invest considerable time to get used to the plugin. It doesn't create a single knowledge base page like the above plugins.
Key feature Yada Wiki
Creates Wiki custom post type
Automatically adds a table of content
The Sidebar widget lets you show recent posts
A bit more complex than other plugins
Price of Yada Wiki
Yada Wiki is a free knowledge base plugin. It doesn't have a premium version yet.
Differences Between Best WordPress Knowledge Base Plugin
We'll now highlight the differences between the above plugins based on some major points. This will help you have a quick overview of them in a moment.
| | | | |
| --- | --- | --- | --- |
| Plugins | Active Installations | Rating | Starting Price |
| Heroic Knowledge Base | N/A | 4.8 | $299/year |
| Echo Knowledge Base | 10,000+ | 5 | $105/year |
| BetterDocs | 30,000+ | 4.8 | $69/year |
| weDocs | 6,000+ | 4.8 | Free |
| Helpie WP | 10,000+ | 4.6 | $49.99/year |
| BasePress | 2,000+ | 4.9 | $199/year |
| HelpCrunch | 400+ | 5 | $12/month |
| Yada Wiki | 2,000+ | 4.9 | Free |
FAQs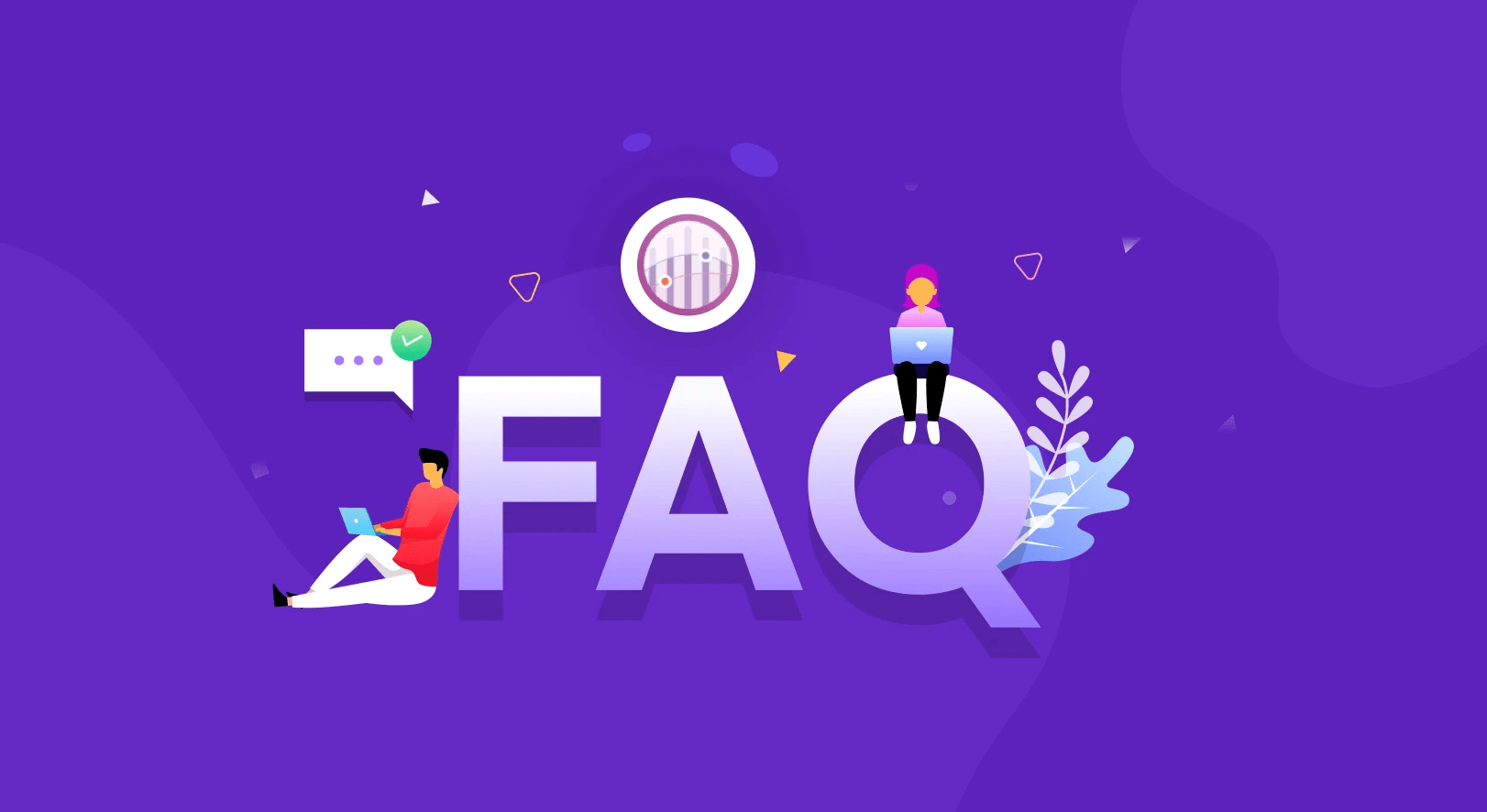 Thanks for reading our article so far. We'll now answer some additional questions about the best WordPress knowledge base plugin in this section.
Which knowledge base WordPress plugins have integration with Elementor?

Echo Knowledge Base, BetterDocs, and Helpid WP plugins have integrations with Elementor. Some other plugins also have integrations but these three ones are top-notch in terms of versatile features and functionalities.
Which knowledge base WordPress plugins have the drag-and-drop feature?

Echo Knowledge Base, BetterDocs, weDocs, and BasePress have the drag-and-drop feature.
Can WordPress Knowledge Base plugins reach SEO benefits?

Yes, WordPress Knowledge Base plugins can reach you with SEO benefits. However, there are some practices to ensure additional SEO benefits. They are:

Structurize your content by sections, tags, categories, and articles.

Optimize with relevant keywords.

Do internal linkings.

Optimize with schema markup.
What are the major differences between wiki and knowledge base plugins?

Wiki pages are created with the purpose of covering wide target audiences. These pages allow almost any type of user to contribute guides and articles. They are created for collaborative purposes, like helping the in-house team member as well.

Knowledge base plugins usually don't allow everyone to edit the guide. Only authorized writers and editors have access to this. They aim to create content only for helping customers, not the in-house team.
In which use cases should I create a knowledge base?

If you are selling products or services online, having a knowledge base is a must. But how comprehensive it will be depends on the complexity levels of your products and services. But to be more specific, knowledge bases are a must for software/technology, eCommerce, membership, educational, hosting, tourism, and all other websites that involve payments and transactions.
Final Words on Best WordPress Knowledge Base Plugin
Customer support and satisfaction are two prerequisites for the success of any online business today. According to numerous statistics, 47% of US adults tend to abandon a brand that fails to provide quick answers to any questions.
This is why having a resourceful knowledge base has become. If many customers start seeking support on chat/ticket/phone, it may not be possible to render support to all of them simultaneously.
A resourceful knowledge base integrated with an advanced search box and a chatbot can save you and ensure customer satisfaction. Let's explore the knowledge base plugins listed above, and let us know in the comment box which one you have selected.