An effective knowledge base can save you thousands of dollars a month and hundreds of hours in the workplace. Asking how? If you have a large or medium-sized business organization, imagine how many hours you spend on customer support.
Also, when a new employee joins, how much time do you allocate for training him? A knowledge base can save you tons of time in both these cases. Because a knowledge base integrated chatbot can instantly answer most of the customers' queries.
New employees can quickly make themselves workplace-ready by following this. As a result, the entire organization can focus more on productivity and bring in money. This article will explain to you the major benefits of a knowledge base for business.
What is a Knowledge Base
A knowledge base is a centralized repository of information. It usually contains a huge collection of articles, documentation, FAQs, tutorials, and troubleshooting guides so you can use them to solve relevant problems whenever they arise.
You can create a knowledge base for various domains, like customer support, technical documentation, software development, and more. You can structure the documents by tags and categories to find them out quickly.
There are two types of knowledge bases: internal and external. Internal knowledge is created to guide the people currently working in an organization. External knowledge is created for clients and customers so they can self-support them.
If you still aren't sure about the benefits of knowledge bases in an organization, keep reading the following parts. We'll pinpoint their key benefits, helping you realize their importance.
Benefits of the Internal Knowledge Base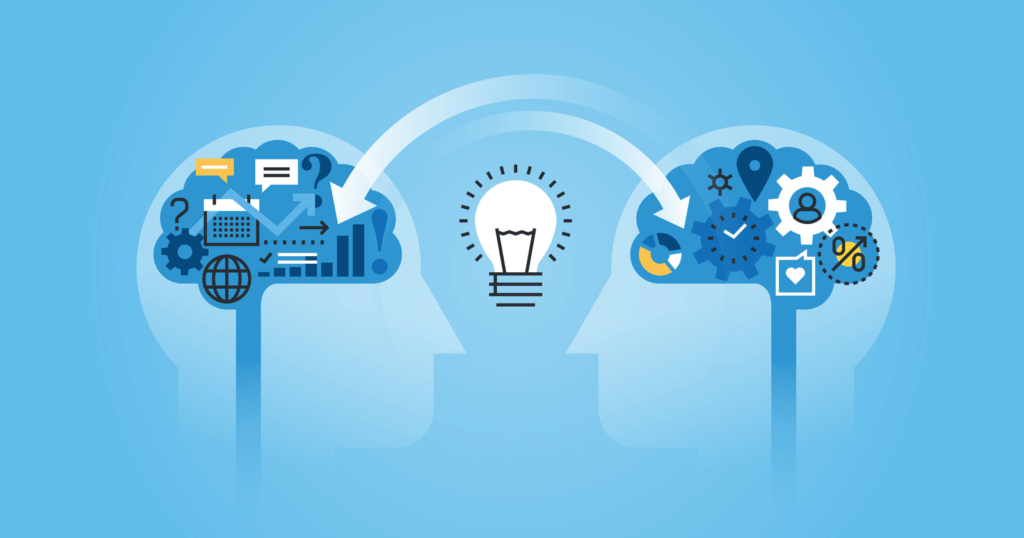 [Source: Tigo]
All the giant organizations in the world, including many small and medium-sized, maintain an internal knowledge base. Because this is one of the best ways to boost productivity by providing quick aid to the employees. Let's explore some of its benefits.
1. Fasten Onboarding and Training
A centralized repository of information allows new recruits to get quick access to relevant documentation, procedures, and guidelines relevant to their duties. For example, the knowledge base of a software development company may include coding standards and project docs.
New recruits can use these files to understand the company's coding practices, guidelines, and workflows. They won't need to depend much on mentors and colleagues to complete the onboarding process and start contributing to the ongoing projects.
2. Facilitate Remote Work
Numerous organizations around the world have some form of remote workers today. An internal knowledge base can allow employees to access necessary information regardless of location. They can find answers to relevant questions and training materials without relying much on physical proximity.
Let's imagine a company having a marketing team spread around the world. They are living in different time zones. An internal knowledge base can give them access to campaign briefs, copies, guidelines, useful metrics, and strategies. This can foster remote working environments.
3. Boost Productivity and Efficiency
As knowledge bases help employees reduce dependency on others, they can work independently and find solutions to problems without interrupting staff and colleagues. This saves time and enables employees to focus more on their core work.
For example, a customer support team can use the knowledge base to instantly provides solutions to common questions. They don't need to verify the answers from top bodies. Even if new employees are recruited, internal knowledge bases can equally help them.
4. Reduce Costs
An international knowledge base can save costs in numerous ways. First of all, it reduces the need for extensive training sessions and hiring professional trainers and mentors. Secondly, it saves time a lot that workers can use to focus on their work.
Thirdly, it improves workers' efficiency as they gradually learn and discover ways to solve problems themselves. And all these together help to increase productivity, reducing numerous operational costs.
5. Maintain Documents Easily
An internal knowledge base simplifies the process of creating, maintaining, and organizing documents. Instead of leaving the files scattered in different threads, folders, and locations, you can organize them within a structured framework using a knowledge base.
This will make sure the files and information are easily searchable. Plus, if you ever feel that a particular document needs to be updated, it can also be done easily in this way, streamlining the document management process.
Benefits of External Knowledge Base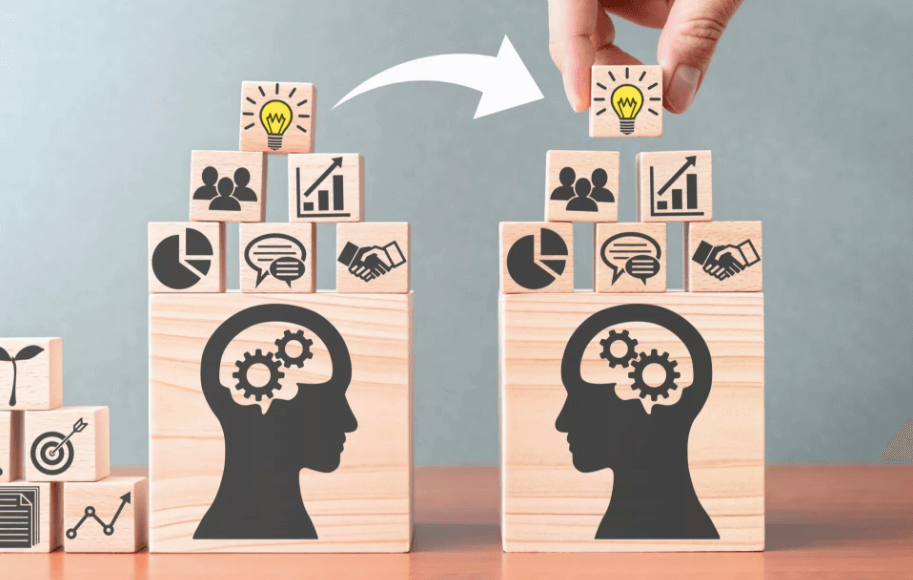 External knowledge bases are an important part of upholding the brand value of any organization today. Because it enables customers and clients to find answers to their questions quickly and resolve them independently anytime, whether day or night. Take a quick look at the benefits of external knowledge bases below.
1. Acquire and Retain Customers
An external knowledge base plays a crucial role in acquiring and retaining customers by showcasing expertise, building trust, and providing valuable resources. Suppose, a software company has a comprehensive knowledge base, including tutorials and troubleshooting guides.
Whenever a potential customer visits the website and finds the knowledge base, he/she is more likely to perceive the company as knowledgeable and reliable. This increases the of converting them to paying customers. Plus, by keeping your knowledge base updated with relevant queries and resources, you can also ensure a high customer retention rate.
2. Generate More Revenue
A knowledge base not only helps you increase customer satisfaction but also gives you a way to generate sales through upselling and cross-selling. This will create impressions about the product in customers' minds and psychologically provoke them to buy it.
For example, while talking about the free version of software, you can recommend the premium version and complimentary products in the same documentation. By adding hyperlinks, you can send traffic to the product pages as well.
3. Reduce Support Tickets
When customers have a well-structured knowledge base next to their hands, they don't need to contact much to customer support. Besides, you'll see knowledge-based chatbots on many websites today. This is a virtual assistant that uses the knowledge base to provide automated support through conversational interactions.
As a result, they can solve many problems, reducing the need to create support tickets. This incredibly improves customer experience as they don't have to wait in the support ticket queue.
4. Ensure 24×7 Custom Support
As users can access the knowledge base at any time of the day and night to find the required solutions, it can ensure 24×7 customer support. But to ensure all-time customer support, you need to keep some more things in mind.
Maintain your knowledge base in a hosting server that maintains over 99% uptime. Because if the hosting server is down, visitors won't find the knowledge base. Secondly, cover all the relevant topics so users find answers to all the necessary questions.
5. Get Insights into Customer Analytics
A knowledge base can help you with valuable insights into customer analytics by tracking interactions and engagement with the content to understand customer behavior. You can track metrics like the most read articles, popular queries, frequently viewed content, etc.
Following these metrics, you can find out the content gap and take strategies to enhance the knowledge base to meet customer needs better. Plus, these insights can give you ideas on developing new features for your running product or developing a new one.
6. Leverage SEO
A well-structured knowledge base usually contains a variety of high-quality content like articles, tutorials, FAQs, guides, etc. By optimizing these resources with valuable and popular keywords, you can improve your web content visibility on search engine result pages. This can also grow its potential to appear as featured snippets in search results.
Plus, a knowledge base allows you to implement internal and external linking. This can guide users to relevant resources and help search engines crawl and index the content more effectively, enhancing user navigation.
What are the Challenges Involved in Making a Good Knowledge Base?
Creating a good and comprehensive knowledge base involves careful planning and effective collaboration. There are several challenges involved in the process. Let's explore them in the discussion below.
a. Making It Easy to Navigate
A good knowledge base must be clear, well-organized, and intuitive so anyone can easily navigate the content they seek. It can enhance the overall user experience and encourage users to explore the knowledge base further.
b. Maintenance
Maintaining a knowledge base is an ongoing process. Suppose you have a software. Whenever it releases new features, you have to update its documentation. You may even have to update the same articles repeatedly.
c. Ensure Data Privacy
Data privacy is a critical point in a knowledge base. You must know what information to publish and what not to. If you accidentally publish any confidential information, it can cause a serious threat to the future of your organization.
d. Assigning Roles
There are some common web roles commonly seen online. They are content creators, editors, and administrators. An organization needs to identify the teams and individuals with the right to these specific roles and responsibilities. Otherwise, knowledge bases will be wrongly managed, and confidential information may be licked.
e. Mobile-Friendliness
Over 50% of traffic today comes from mobile phones. So, first of all, you must make your knowledge base website perfectly optimized for mobile phones. After that, use widgets and elements that work finely on all display screen sizes.
Best Plugin to Build a Comprehensive Knowledge Base
The easiest and most effective way to create a knowledge base is to use a knowledge base plugin. Because it will save you a considerable amount of time by automating numerous manual works. You'll find lots of knowledge-base plugins online. weDocs is one of the best among them in the market today. Let's know about weDocs in detail and what you can do with it.
weDocs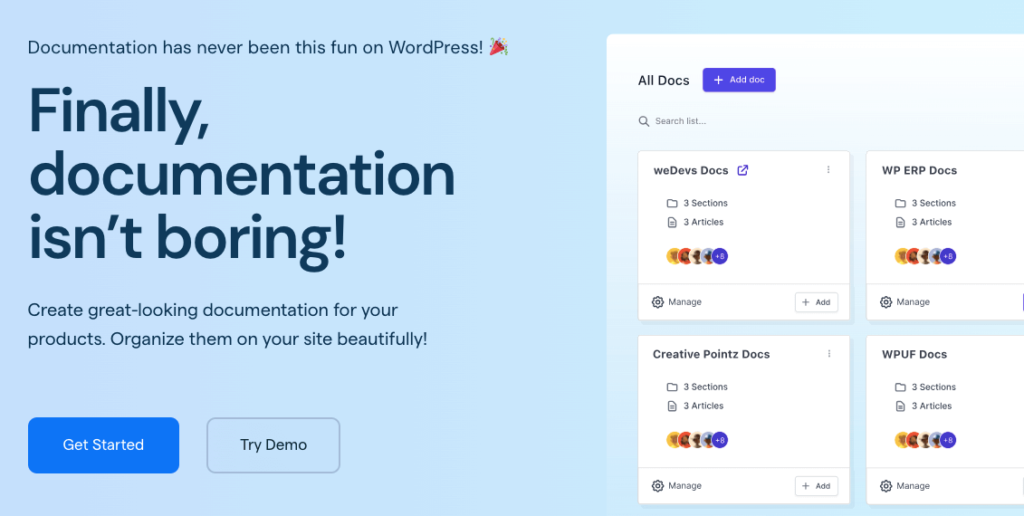 weDocs is a promising knowledge base plugin. It comes with an intuitive drag-and-drop feature by which you can hierarchically order your doc files. The plugin allows you to arrange your documentation by tags and categories seamlessly.
If you want to create multiple knowledge bases within the same website, that too is possible with this plugin. weDocs allows you to create shortcodes that you can use anywhere on your web posts and pages to display the knowledge base.
weDocs have integration with almost all the popular WordPress themes and plugins. WeDeves, owner of the Dokan multivendor marketplace plugin developer, has created this plugin and is promising to come up with newer exciting features in the coming days.
FAQ on Benefits of Knowledge Base for Business
Although knowledge bases are essential for any product or service-selling business organization, many are still confused about their numerous aspects. So, we'll answer some queries about the knowledge base in this FAQ section.
What are the common types of knowledge bases?

1. FAQ knowledge base
2. Tutorials and How-To guides
3. Troubleshooting knowledge base
4. Product documentation
5. Training and onboarding resources
What is the best time to create a knowledge base? Before or after launching a product?

There're advantages to creating a knowledge base both before and after launching a product. Creating a knowledge base before launching a product helps you lay a strong foundation for providing support and information right from the start.

On the flip side, creating a knowledge base after launching a product can help you use customer insights to curate tutorials and how-to guides. So, you should continue both these approaches based on your needs.
What factors are to consider when creating a knowledge base?

Target audience
Content organization
Topic relevance
Writing format
Easiness to navigate
Multilingual support
Analytics
How often should we update the knowledge base?

You should update your knowledge base in the following cases.
1. Releasing a new product/service or its feature
2. Customer review/request
3. Change marketing trends
4. Industry and regulatory changes
What are the best ways to organize a knowledge base?

Categorization
Subcategories
Tags and labels
Clear hierarchy
Cross-linking
Search functionality
Conclusion
Creating a knowledge base from scratch can be time-consuming, but its long-term benefits are worth the investment. It can increase productivity in the workplace and uphold customer satisfaction at the same time. Plus, it plays an immense role in ensuring the top-notch brand value of any business organization.
If you are convinced with the benefits described above, get ready to start building your knowledge base. We have covered numerous how-to articles on this website on how to create a knowledge base. Explore them one by one or put your query in the comment box below.