Want to fly high with the lightning-fast WordPress server management solution? Say hello to FlyWP. This is a cloud-based website management platform developed by weDevs, the proud developer of many exciting plugins, Dokan, WP ERP, WP Project Manager, weDocs, and more.
This is a developer-friendly server management solution, covering necessary tools for efficient debugging and various problem-solving. If you are new to FlyWP, this article will provide a quick overview of this solution and how you can revolutionize your server and site management experience.
Why You Need a Server Management Solution for WordPress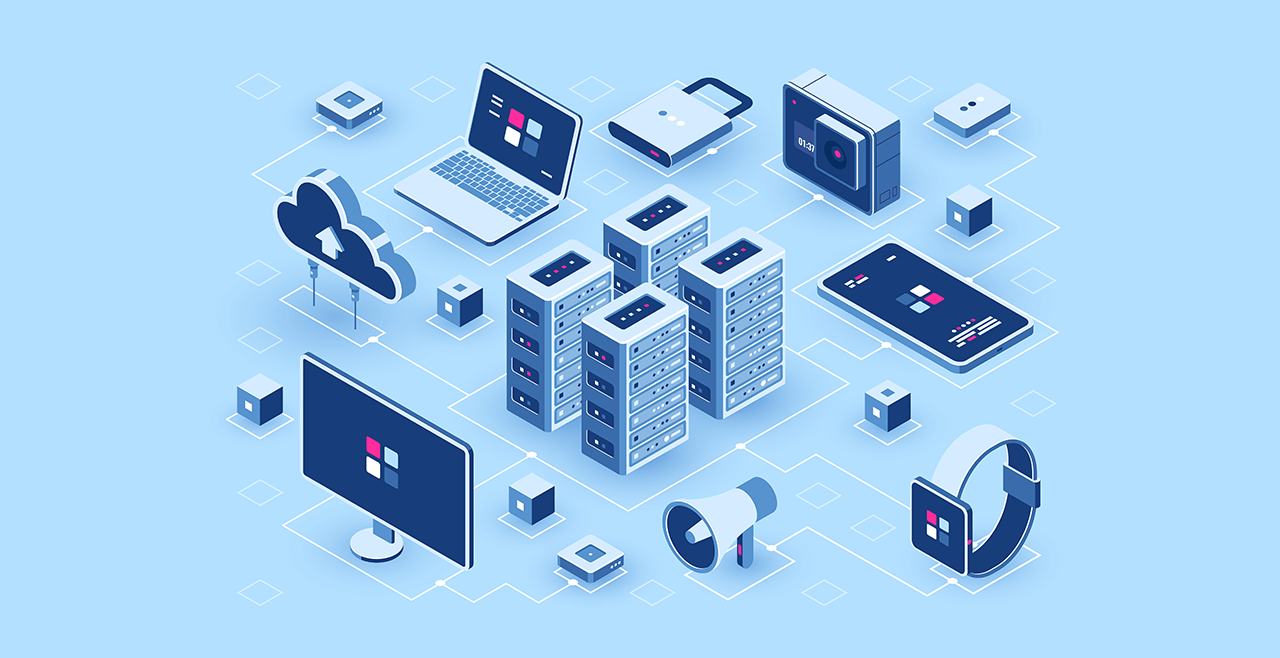 Managing a WordPress not only involves crafting and publishing captivating content. Behind the scenes, a server infrastructure plays some crucial roles to ensure seamless user experiences. Below, we have listed some key points, explaining how a server management solution can uphold user experience.
a. User Access Control
Unless your server has a strict access controlling mechanism, hackers may find ways to make unauthorized changes and malicious activities to harm your site. Using a server management system can help you implement a robust user access control system.
b. Backup and Recovery
A server management system automates the backups. So, in the case of any accident or data loss, you can instantly restore your entire website within a few minutes. It will give you peace of mind as you know your site is protected.
c. Dynamic Scalability
Dynamic scalability means a server management system will automatically adjust its resources to tackle any increasing demand. It can handle fluctuations in traffic and maintain optimal performance.
d. Regular Security Audit
Hackers tend to target the business websites that are making a good amount of money. If they ever find a loophole in the security, they'll surely exploit your site. By regular security audits, the server management system can warn you about the loopholes.
e. Improve Website Performance
Most server management systems like FlyWP come with integrated content delivery networks and multiple caching mechanisms. Together, they can improve the quick response rate of your site, reducing the page loading time.
FlyWP: A Powerful Server Management System for WordPress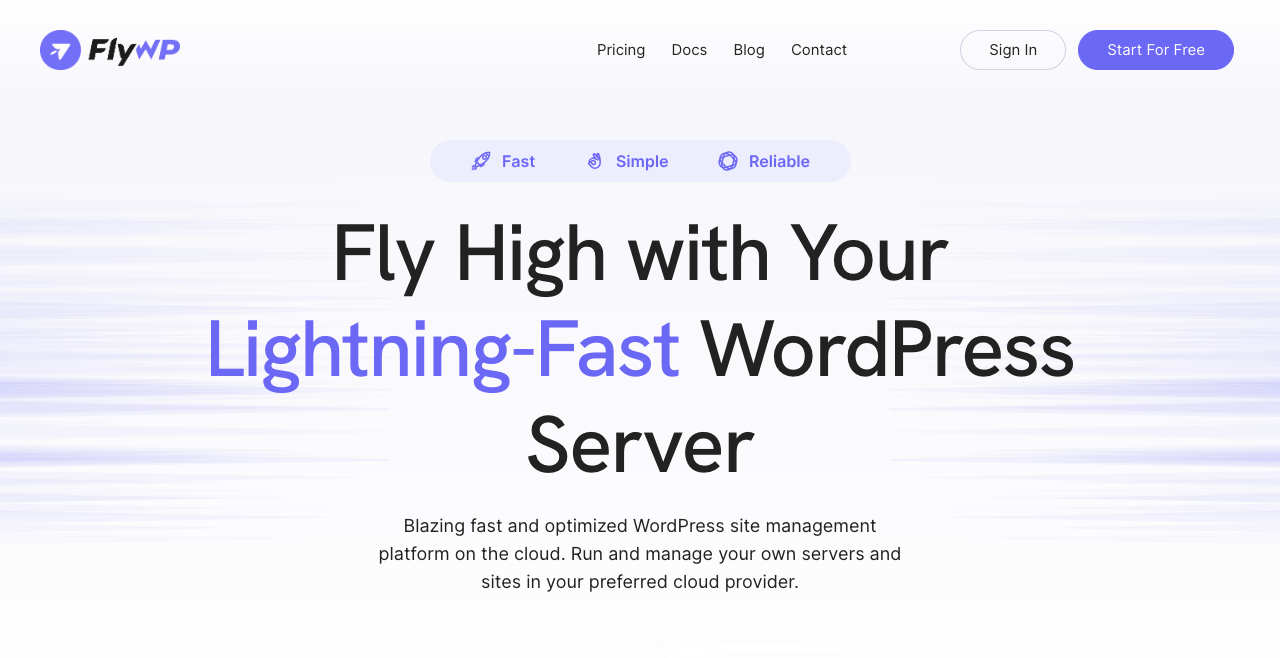 FlyWP is a cloud-based server management system. It's a feature-rich solution with a rigid commitment to speed, security, and control. FlyWP empowers you with the necessary tools and services to optimize and simplify your WordPress site management system.
It allows you to fine-tune your server configurations flawlessly, harmonize the deployment process, and enhance website performance optimally. If you are worried about your site security, FlyWP will give you relief from this.
FlyWP offers various advanced security measures, like malware scanning, vulnerability monitoring, firewall protection, and else, to protect your site from potential security threats. As a result, you can say goodbye to all the complexities and challenges involved in the server management system.
Instead, you can direct all your focus only to development, productivity, and business. You can take the growth of your websites to a whole new height with this advantage.
Top Features of FlyWP Server Management System
We've already said that FlyWP is a feature-rich server management system. We are going to talk about the most prominent ones of them in the section that have made FlyWP exceptional from the rest. Take a look at them below.
1. 100% Compatibility with Any Server
Be sure that FlyWP is perfectly compatible with a variety of website servers, whether it be Amazon EC 2, Google Cloud, Vultr, Digital Ocean, Akamai, or a custom one. They have an active expert team ready to provide 24/7 support to ensure your server is running at peak performance without any disruption.
FlyWP is constantly working to list more server providers on the platform. Many of them are currently in the staging situation.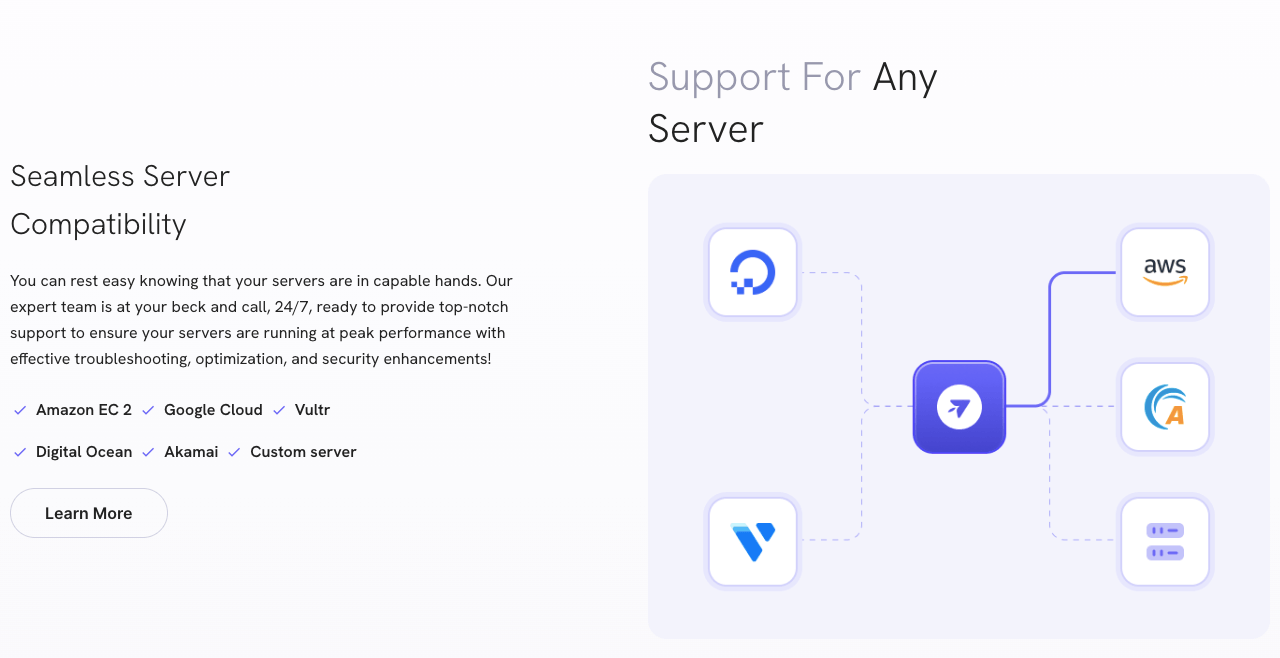 2. Lightning-Fast Performance
FlyWP makes sure the maximum utilization of server resources, resulting in speedy page loading. This optimization is done through multiple types of caching, database queries, and file compression to minimize the time it takes to load pages.
Additionally, FlyWP integrates Cloudflare. It updates DNS records and takes care of many basic-level website security mechanisms. It also automatically updates your WordPress to the latest versions, so scammers have no way to break into your web space.
3. Extreme Developer Friendly
If you are a developer, just push your code changes to your repository. FlyWP will take care of the rest, resulting in hassle-free updates that keep your site in sync with the development process.
You can use PHPMyAdmin to manage your database. By default, this option is disabled. You need to enable it when needed. Our recommendation is you keep it disabled when the need is over.
You can also switch between PHP versions with a few clicks. This is helpful in checking the compatibility of your themes and plugins with different PHP versions. How impressive, isn't it?
4. Robust Security Mechanisms
The automatic 7G integration into FlyWP enables real time threat detection on your site. So whenever a vulnerability issue is created, you can know about it instantly and fix it before any major damage is done.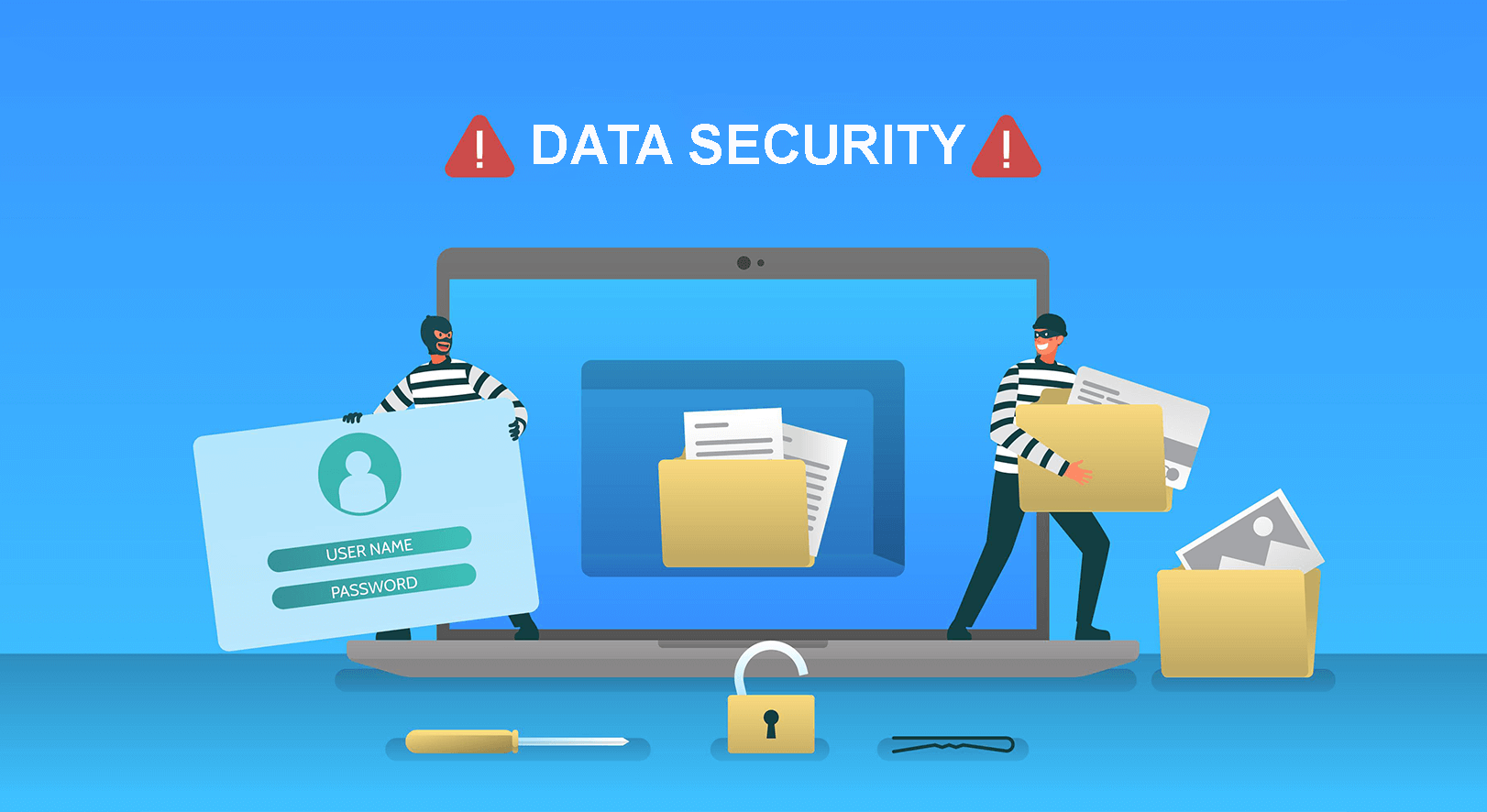 The Isolation of Sites with Docker feature enables you to run multiple websites and applications in separate and isolated environments using Docker containers. So, each of your web and applications stays contamination-free due to the separate container mechanism.
Integration with optimized Nginx can prevent your site from filtering and blocking malicious traffic before it reaches your web application. Thus, all these proactive approaches can intensify your website's security system.
5. Safeguard Data with Regular Backups
FlyWP gives you full control over the backup management system. You can schedule a regular backup system. This will keep a regular backup of your site after pre-defined intervals. In the case of any emergency, you can manually back up the database anytime.
The regular backups will be stored on the hosting server. But if you want to download the backup files to any local drive, this is also possible with FlyWP. We believe such flexibility will deliver you peace of mind.
6. Manage Teams with Different Roles
You can assign different levels of access to the authorized server users so you can work as a team. The three major levels of access that FlyWP offers are Super Admin, Server Admin, and Site Admin.
Super Admins are the lead managers. They have full control over all the settings and permissions. Server Admins can manage the existing servers. They can't create a new server themselves.
Site Admins have the authority to manage websites only. They cannot configure any settings of the server.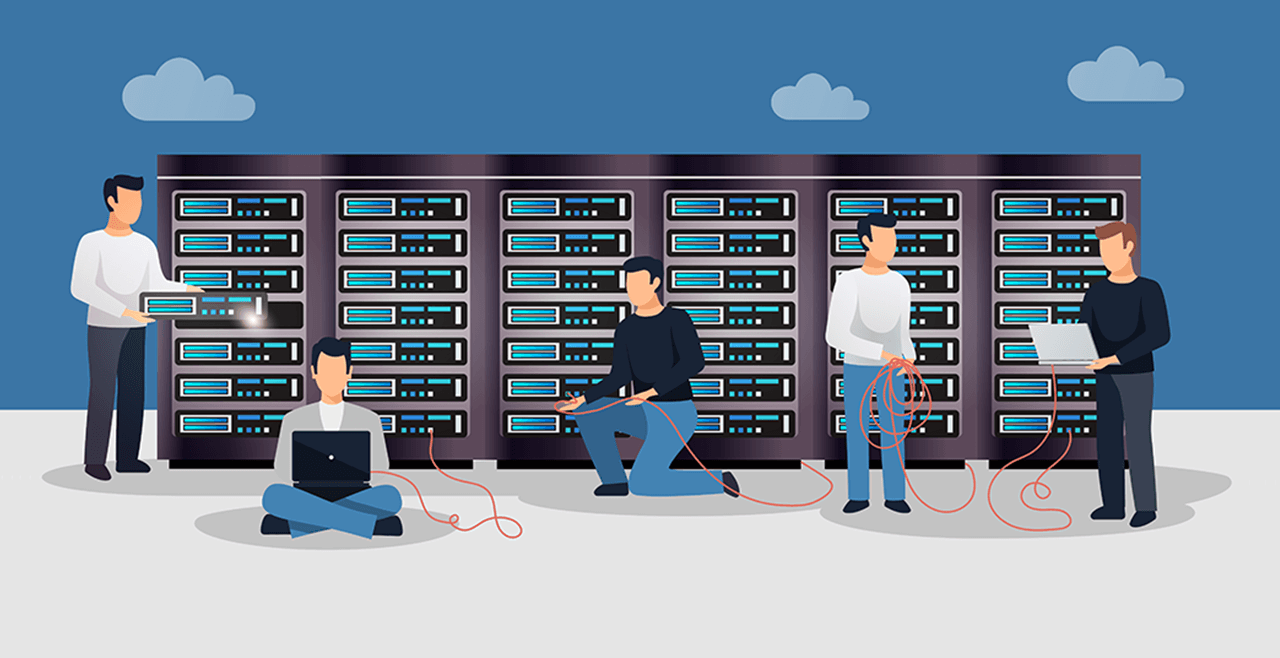 7. WP Config Editor
WP Config Editor empowers you to control various aspects of WordPress sites. This feature includes PHP error tracking, script debugging, debug mode, error logging, and more. You can also disable core updates to stay with the same version. This level of control allows you to fine-tweak the WordPress environment for your site.
8. Multiple Caching Solutions
FlyWP has multiple caching solutions for you. Full page caching boosts up your page loading speed by eliminating PHP and database queries. Redis caching is used for object caching that reduces database requests massively.
In addition, FlyWP allows you to integrate any WordPress caching plugin into your site for better speed and performance.
9. Support WordPress Multisite
If you have multiple products and businesses, you may be thinking of creating multisite in WordPress. It allows you to manage multiple websites from a centralized dashboard, saving valuable time. Plus, you can be consistent in branding and marketing.
FlyWP provides the flexibility to create multisite in WordPress and manage them in hassle-free ways. Plus, it has a Magic Login feature that lets you log in to any of your websites from the FlyWP dashboard. You don't need to open up separate tabs or windows.
Pricing of FlyWP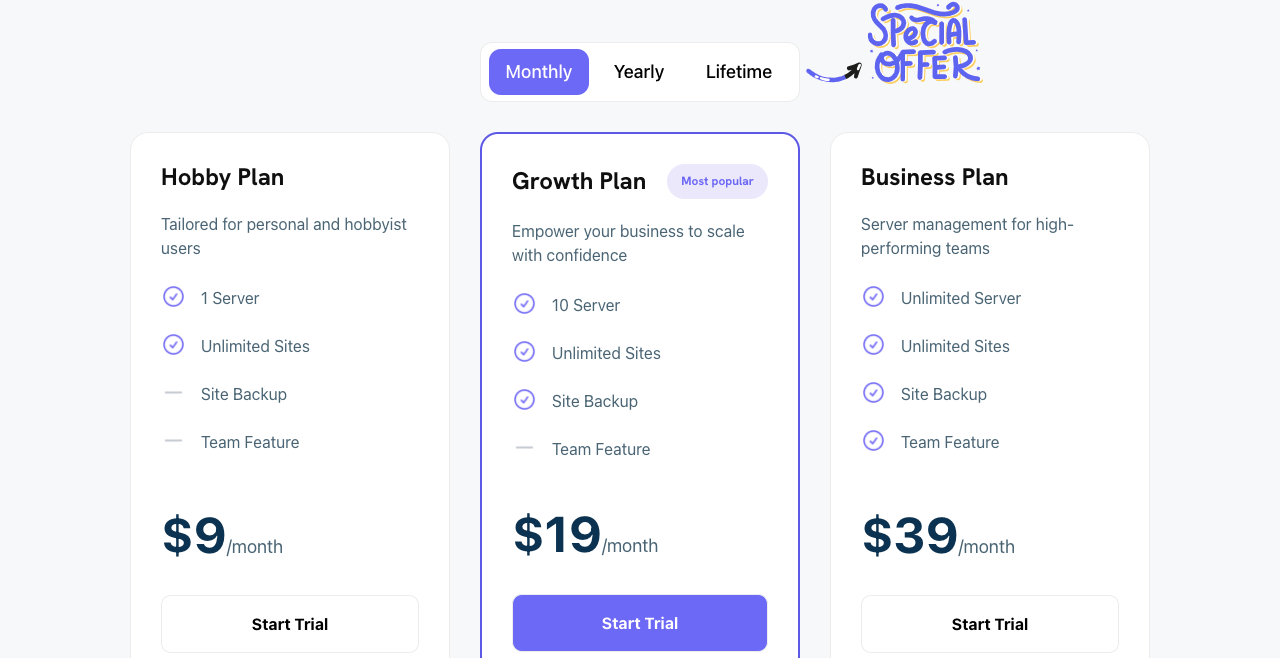 FlyWP allows you to get started for free with a 14-day trial period. Once the trial period ends, you must subscribe to any of its premium plans. Currently, the platform offers three pricing schemes, each one with three separate plans. See them below.
Monthly Pricing Plans of FlyWP
Hobby Plan – Costs you $9/month. You can manage one server and unlimited sites.
Growth Plan – Costs you $19/month. You can manage ten servers and unlimited sites.
Business Plan – Costs you $39/month. You can manage unlimited servers and sites.
Yearly Pricing Plans of FlyWP
Hobby Plan – Costs you $90/year. You can manage one server and unlimited sites.
Growth Plan – Costs you $190/year. You can manage ten servers and unlimited sites.
Business Plan – Costs you $390/year. You can manage unlimited servers and sites.
Lifetime Pricing Plans of FlyWP
Hobby Plan – Costs you $349/lifetime. You can manage five servers and unlimited sites.
Growth Plan – Costs you $649/lifetime. You can manage ten servers and unlimited sites.
Business Plan – Costs you $949/lifetime. You can manage unlimited servers and sites.
FAQ on FlyWP Server Management System
As FlyWP is a brand-new product, you may have many questions and curiosities about this solution. To know more, visit the FlyWP documentation page. Still, we have answered some potential questions below that may be roaming your mind.
Are You Ready to Get Started with FlyWP?
With WordPress, you can only manage content in the backend. But you cannot reach them to your target audiences without depending on a server. So, to grow your website and grab a wider range of audiences, you must integrate a server into your website.
This is not the end. You must always manage your server to ensure top-notch user experiences. But we also know how frustrating it is to waste time on just technical stuff. Here comes FlyWP as a savior.
It will take care of all the technical hassles and let you operate your server just like a pro. Even for beginners, it won't take much time to get used to the platform. So, what are you waiting for? Get started with FlyWP, and let us know your honest feedback in the comment box.