Good news for all weDocs users! Now we have integrated the AI ChatBot to help users find their desired documentation. The entire integration is so easy and simple. You just need to follow some easy steps to complete the integration part.
In this documentation, we'll show how you can integrate the AI ChatBot with the WordPress docs plugin and let your users search their desired knowledge base by giving prompts!
First, open the settings page of weDocs. And then you can see the A.I. Chat integration option.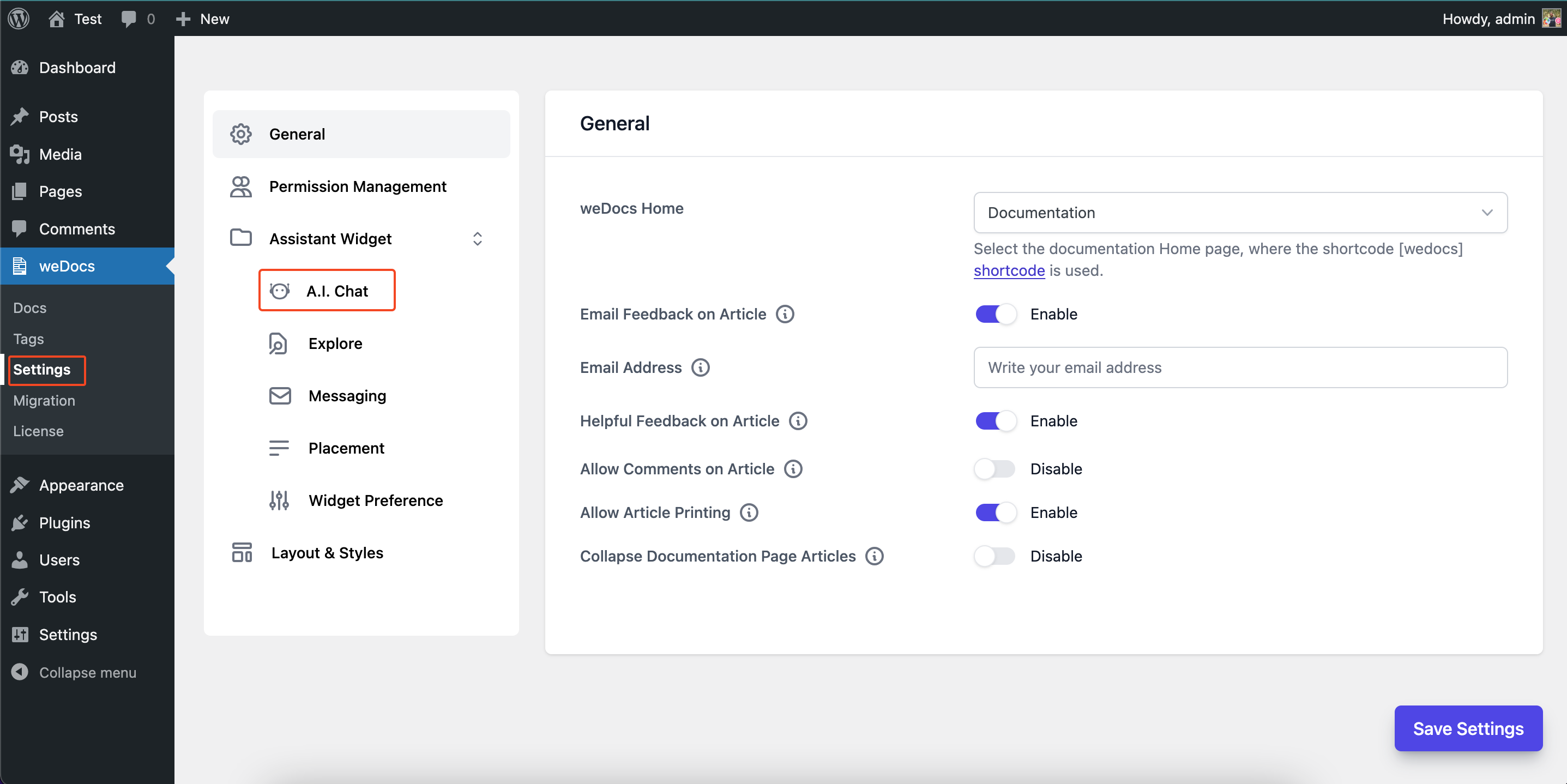 Here, you can find the option to enable the AI ChatBot feature.
Here, you need to purchase the AI Chat feature. Since it's not available in the free version, after activating it, you can easily use the feature.
But remember: You must have at least one documentation enabled on your site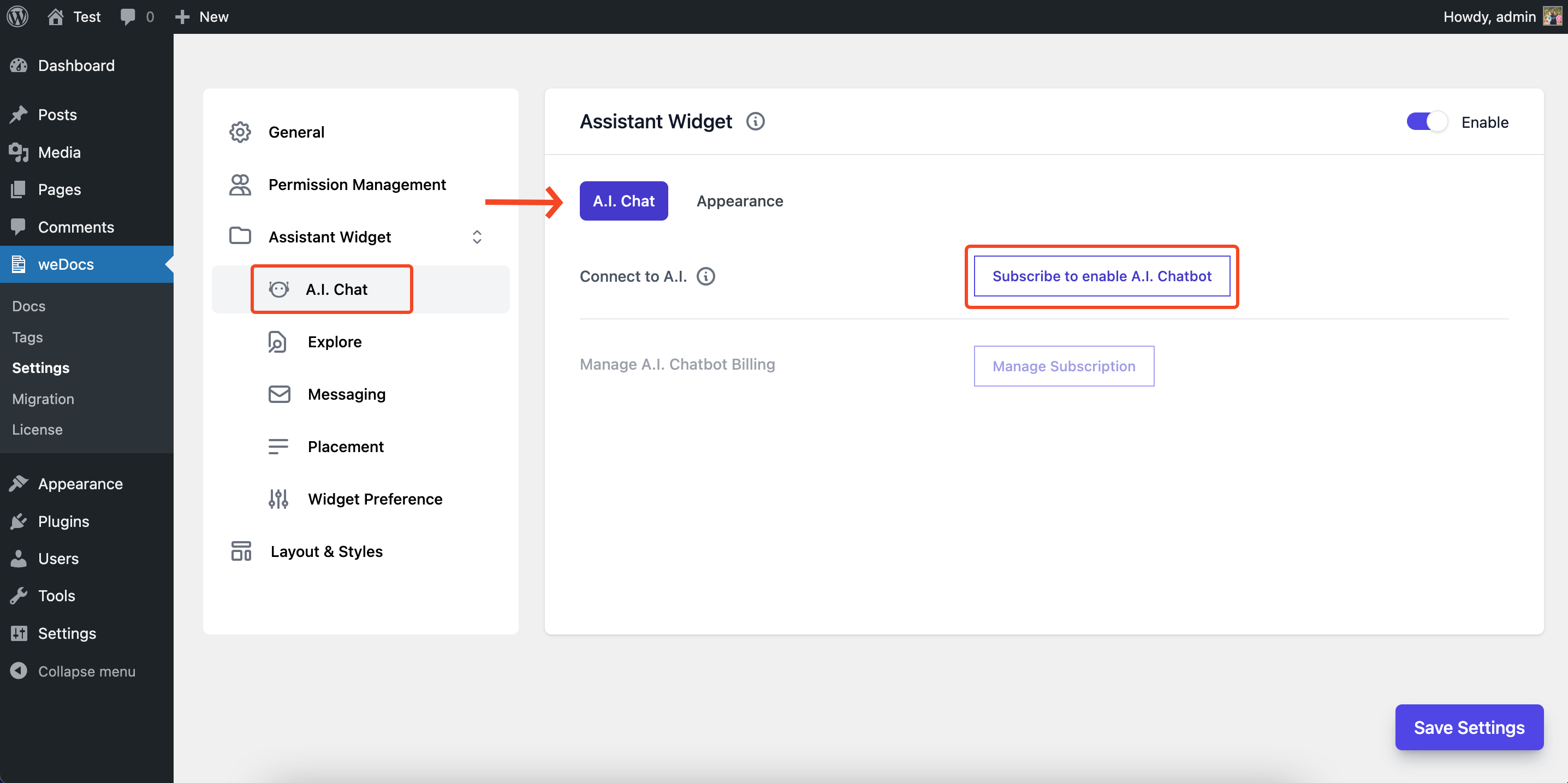 You'll be heading to the billing page. Here are the billing steps with the information. Once you're done, click on the "Subscribe" button.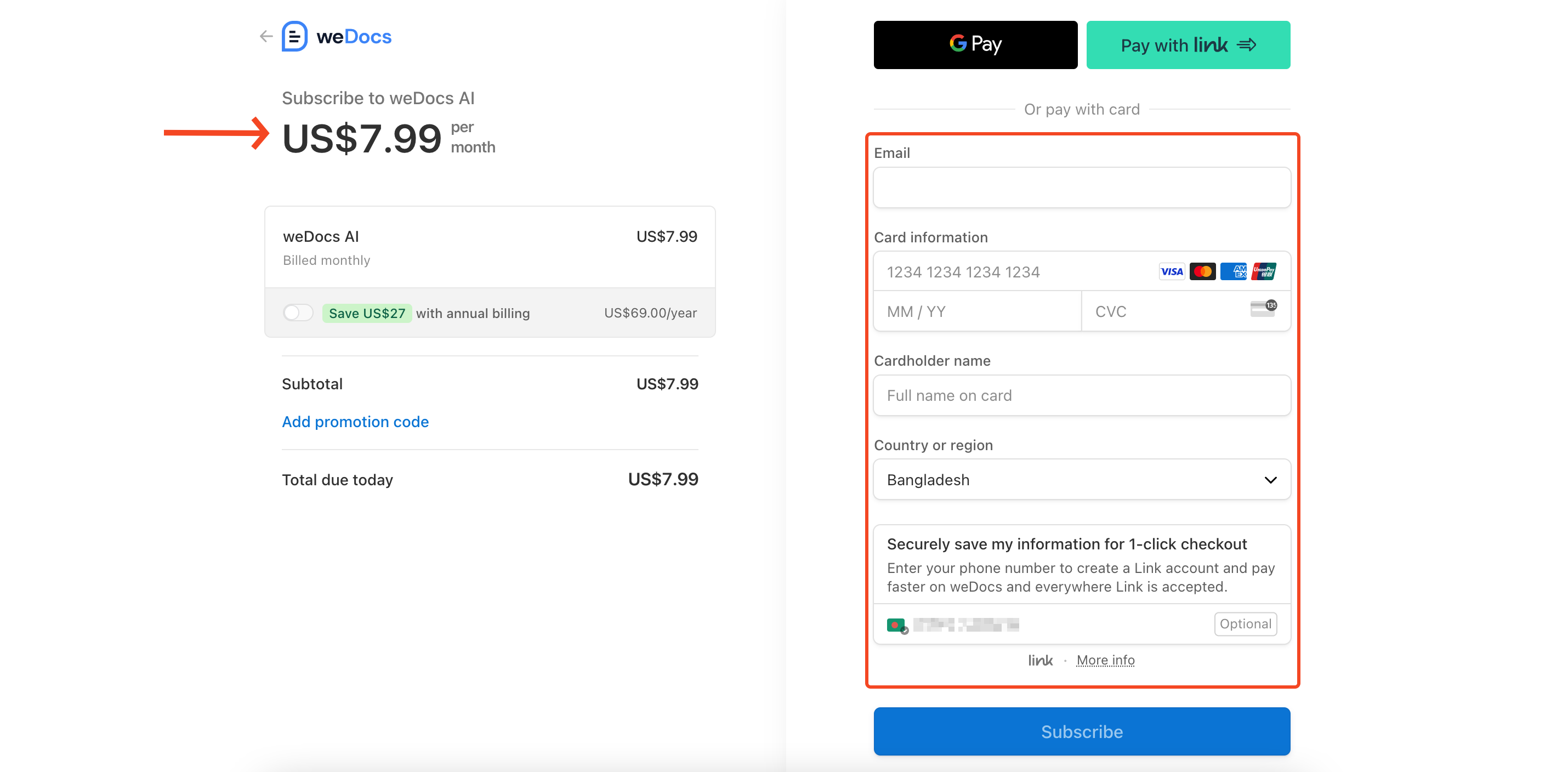 After you complete the subscription, you can be redirected to the previous page. You can now see that the feature is by default disabled. You need to enable it.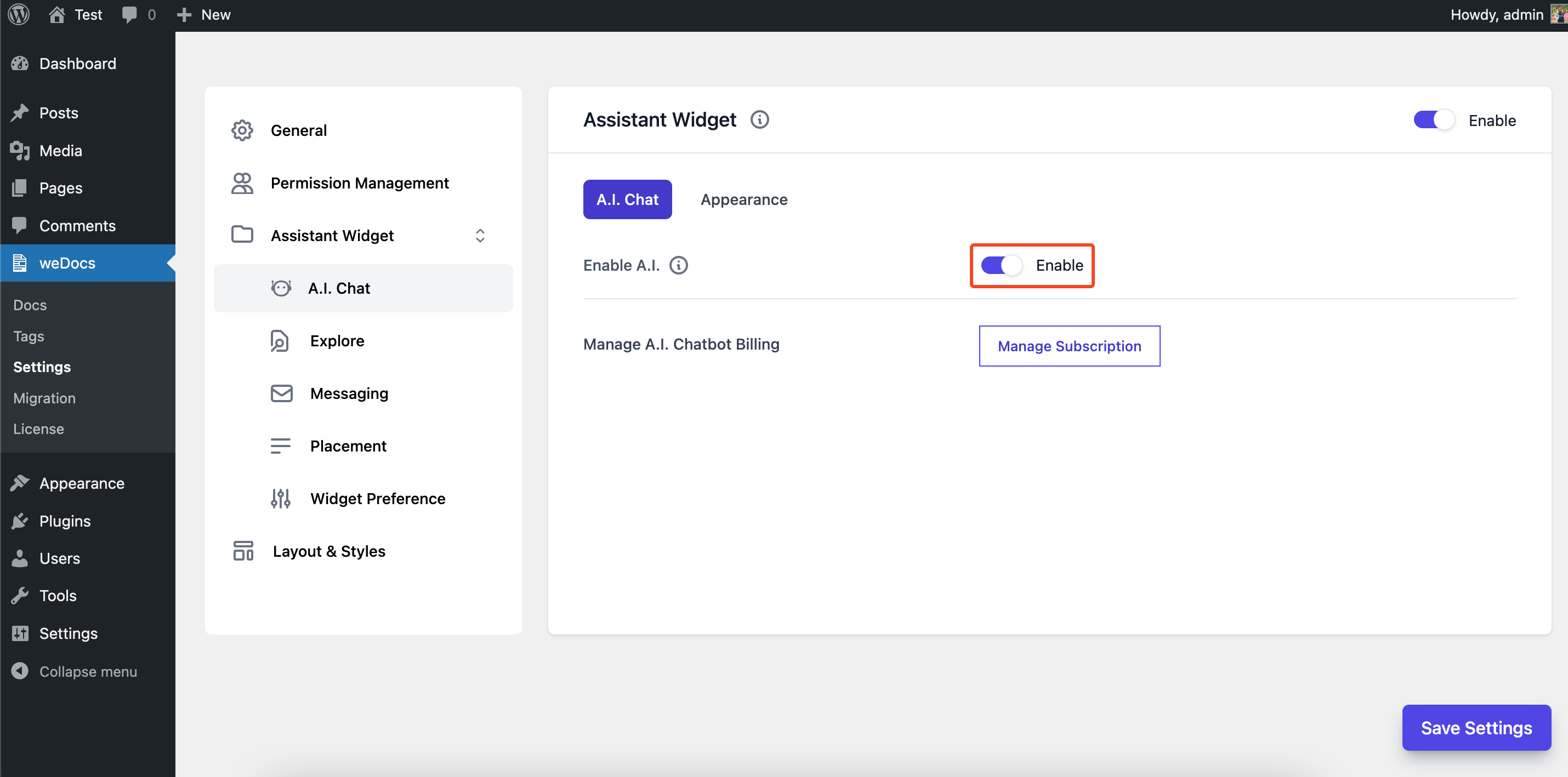 Once you're done, let's move on to your website to see if the AI ChatBot works.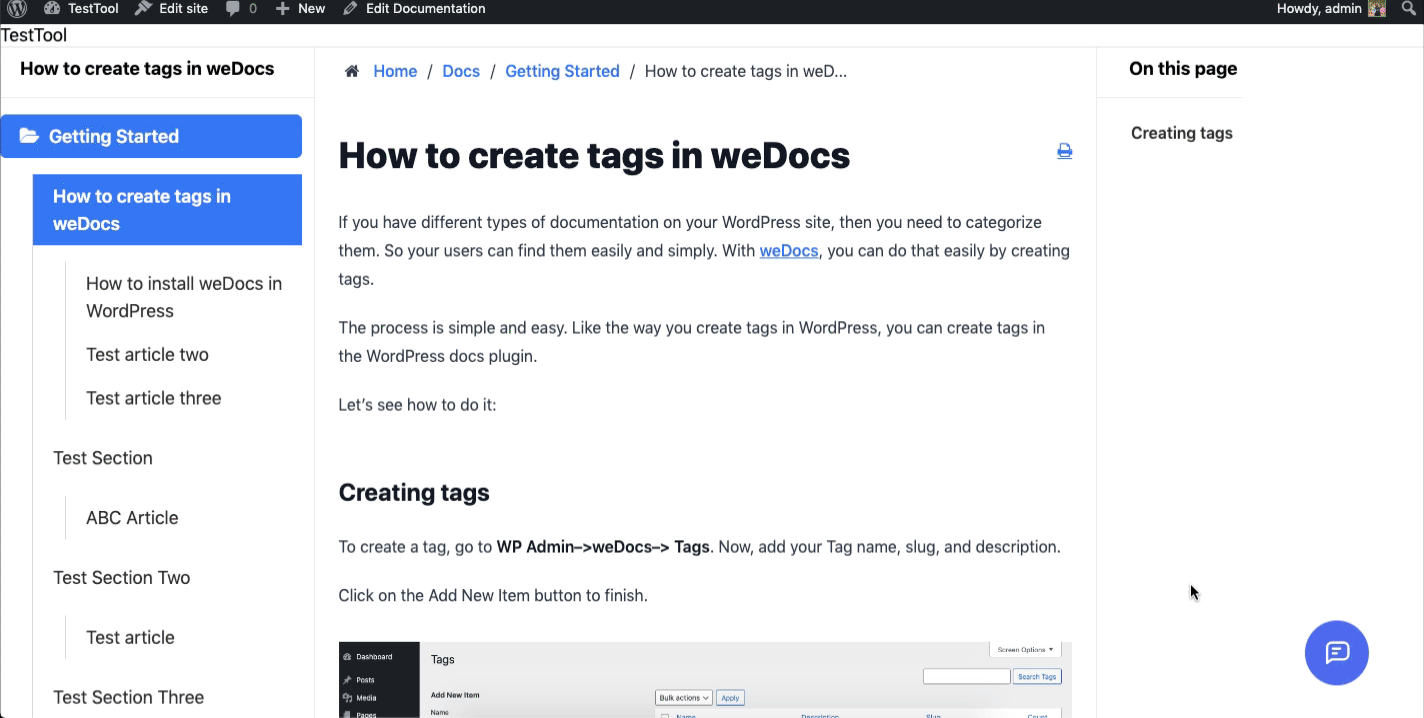 Once you provide your prompts, it will give you the answers from your documentation.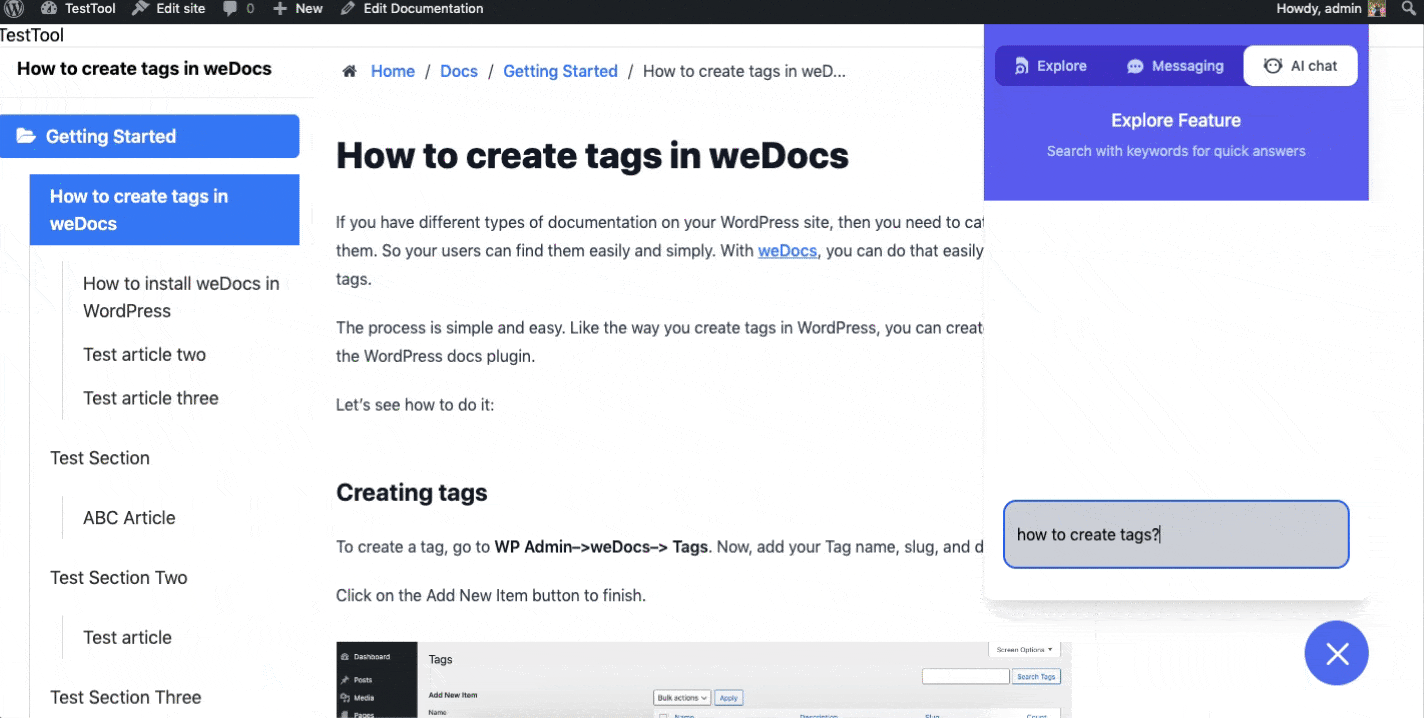 You can see that the ChatBot is providing its answers from the documentation. So this is how weDocs AI ChatBot integration works!