If you're looking to add some more variations to the assistant widget, the custom color palette option will help you do that.
Suppose you want to match the assistant widget color's with your theme or website's template. So this handy option of the WordPress documentation plugin will let you achieve an elegant look.
So now, tap on "custom color palette."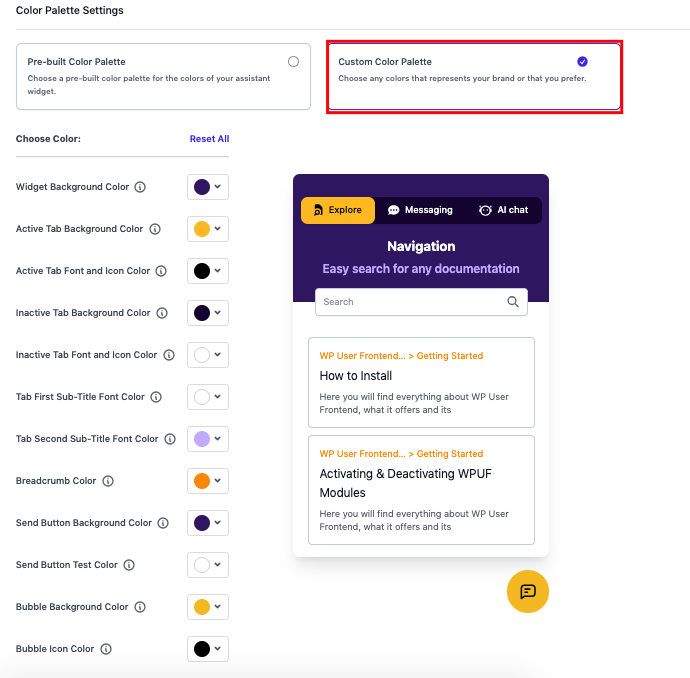 Choose the color from the custom color picker, and you can see the side-by-side changes on the right screen.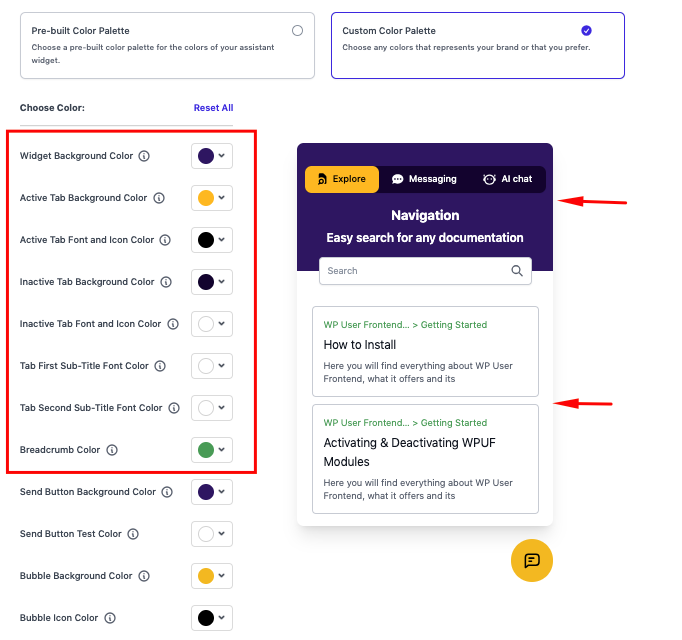 Also, for the message-sending tab, you can do the same thing.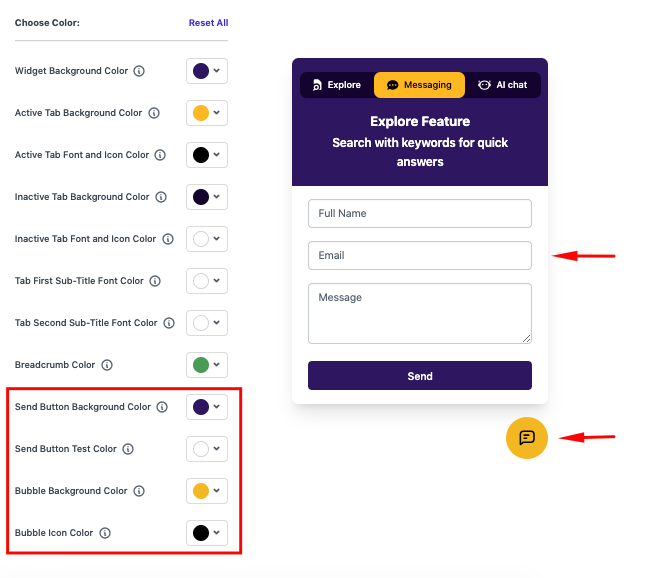 Once you're satisfied with the color combination, hit the save button to see if it's working properly.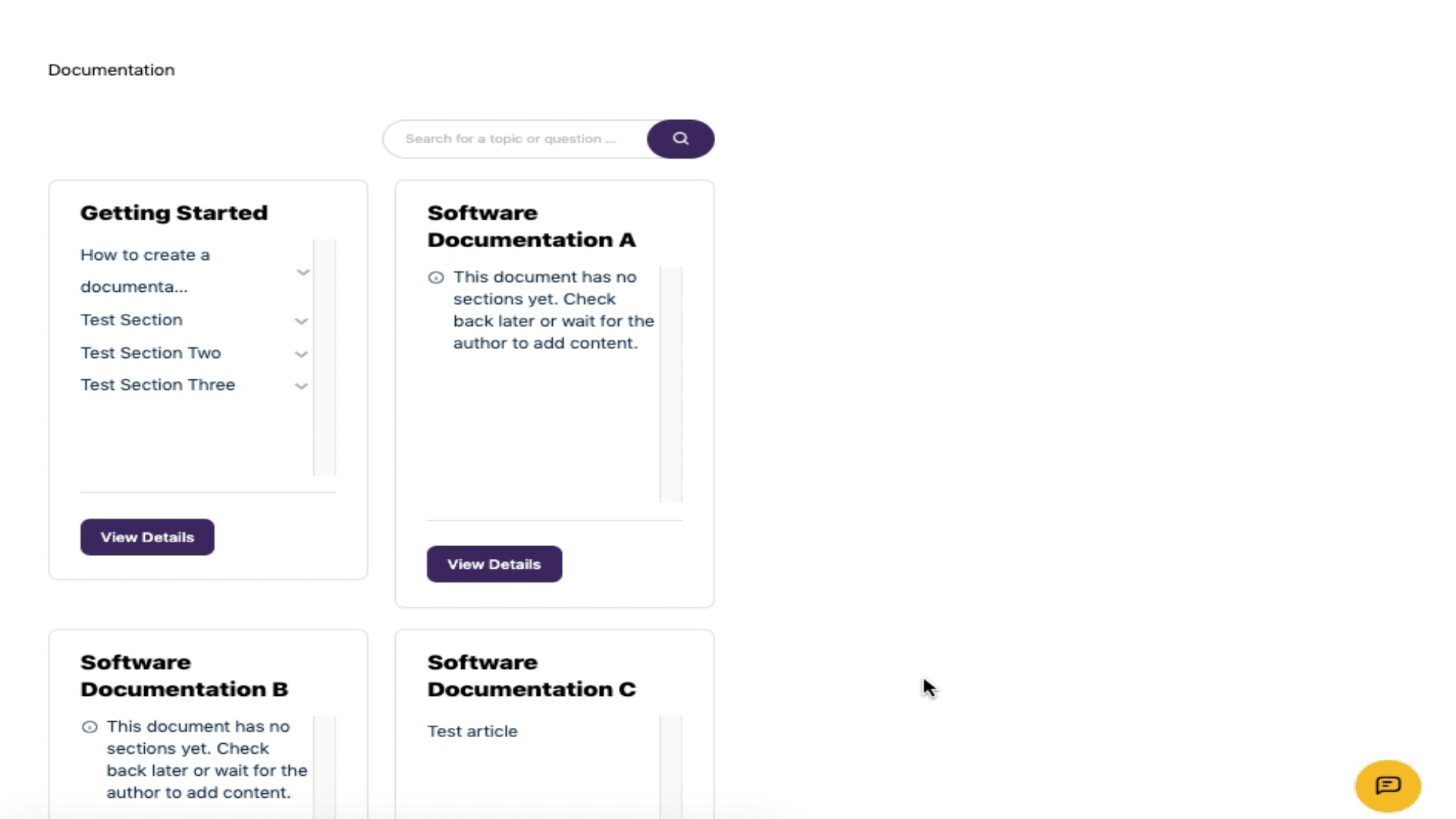 You can also reset all the settings if you want to get the previous design back.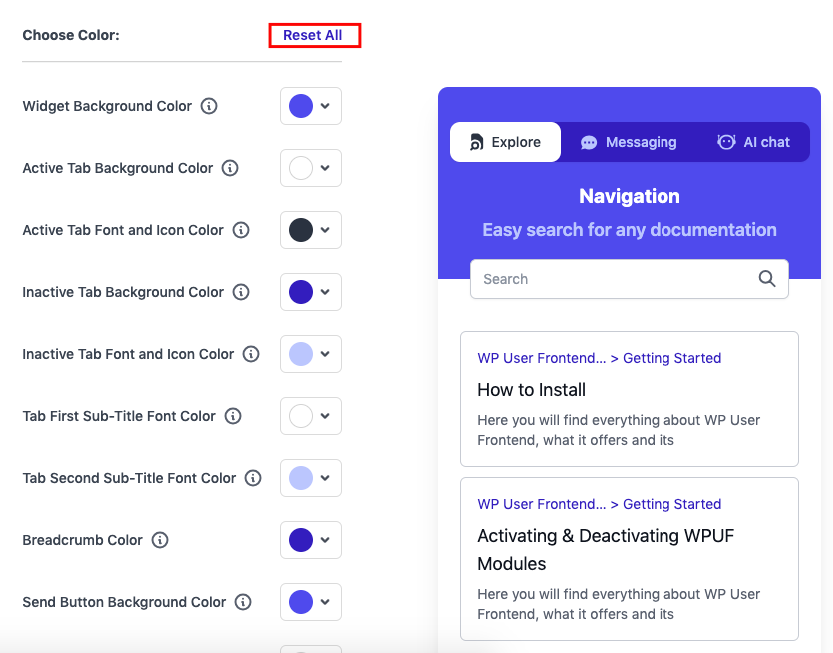 So that's how you can use the custom color palette of the assistant widget!