You can create unlimited articles inside a single section and those sections act as the parent doc to those articles. By using the WordPress documentation plugin – weDocs, you can easily do that to rearrange your articles.
Let's learn step-by-step how to do that:
Changing the parent doc of an article
To change the parent doc, click on the section you want to change its parent doc.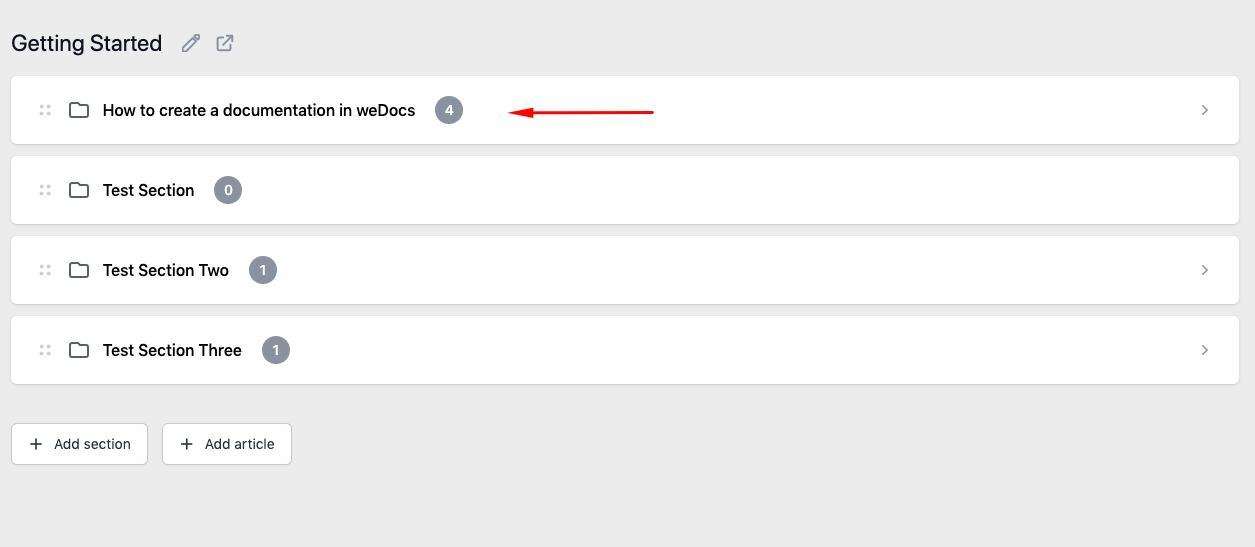 Now, in the left-hand side menu under Page Attributes, you will find the Parent Doc option.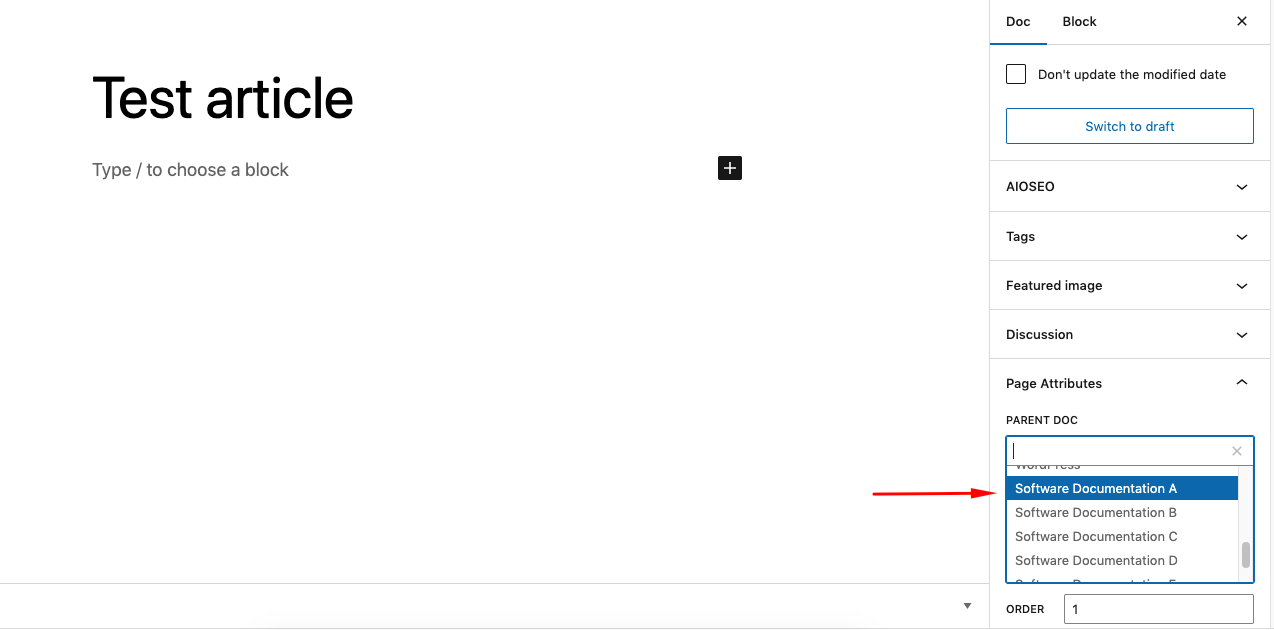 Now, choose the new parent section you want to place that particular doc: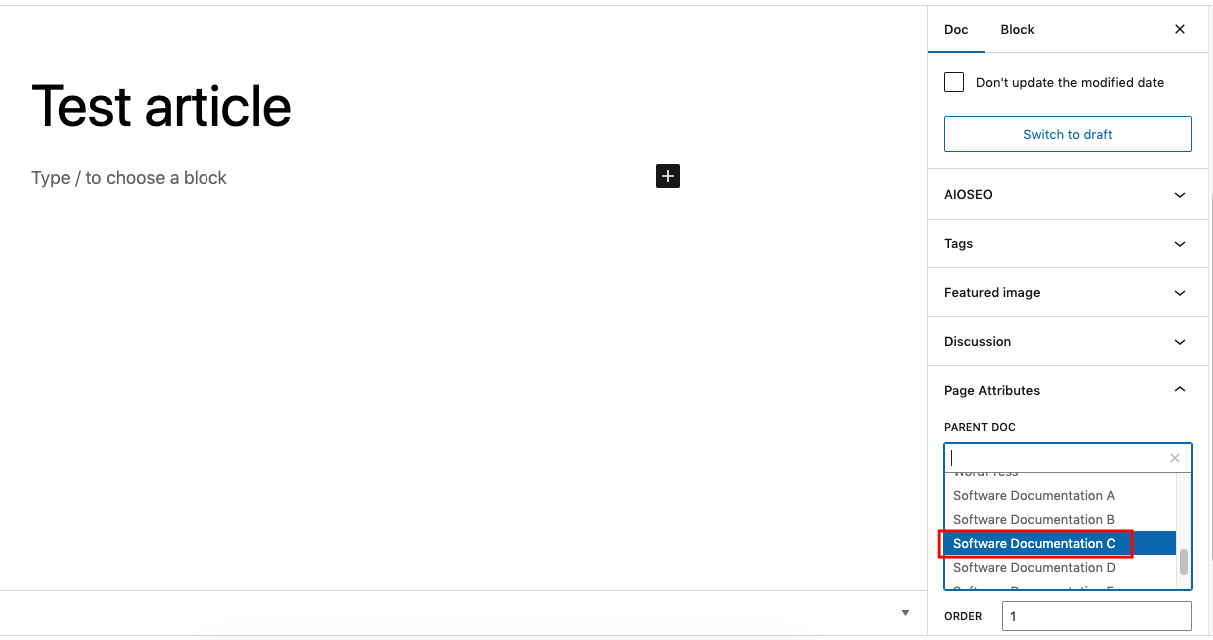 Update the article and you will that this article has a new parent doc in the weDocs dashboard under Software Documentation C.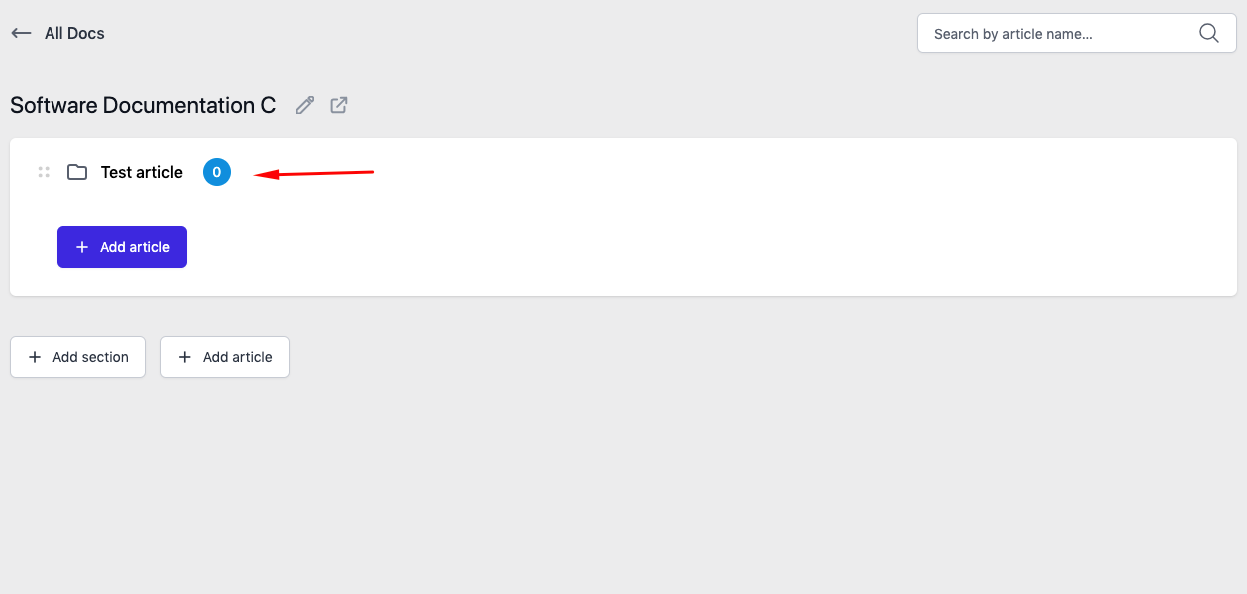 This is how you can easily change the parent doc of any article and manage your documentation easily.