You can use the weDocs shortcode to show your documentation on any page. You will find the shortcode in the WP Admin–> weDocs–> Settings page.
There, copy the shortcode:
[wedocs]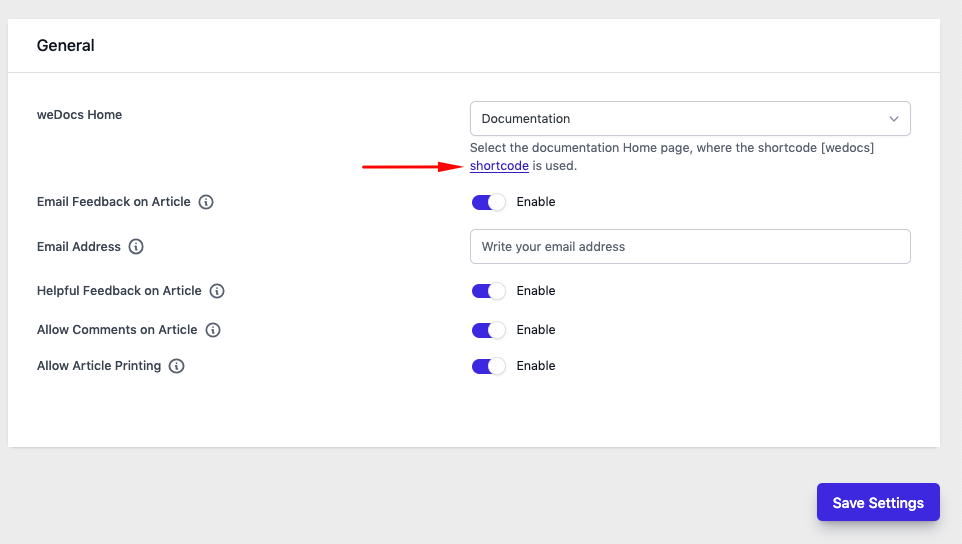 Now, go to Pages->Add New and create a new page.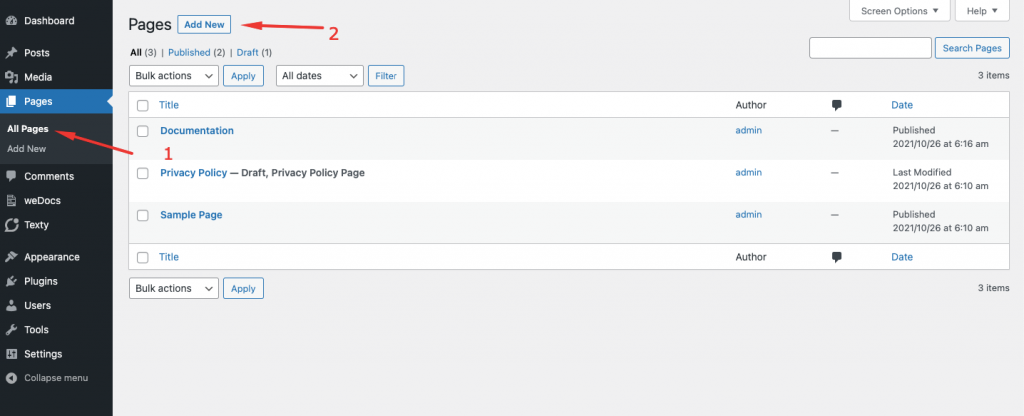 On the page, paste the shortcode,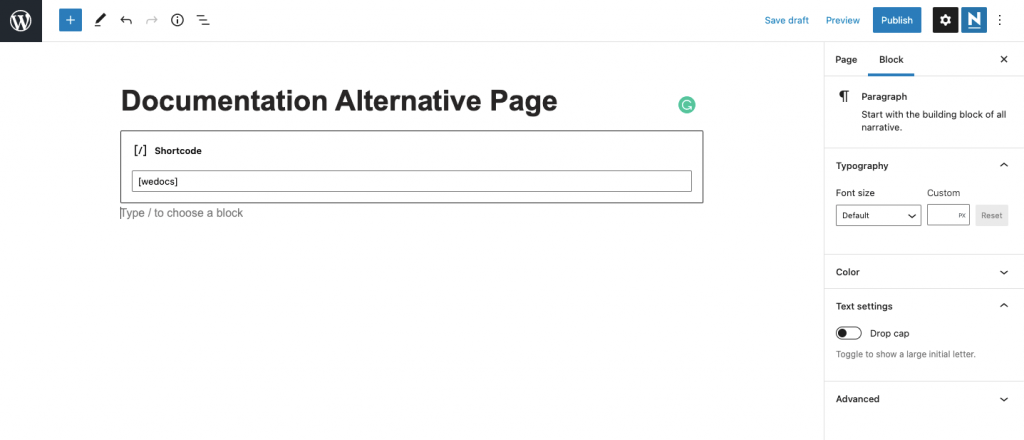 Then you will see the documentation on your created page.

This is how you can use a shortcode to create an alternative documentation page.