weDocs helps you to manage your documentations quite easily. With its drag n drop feature, you can easily organize or restructure your documentations.
To re-order documentation click and hold the hamburger icon and drag it to your desired location.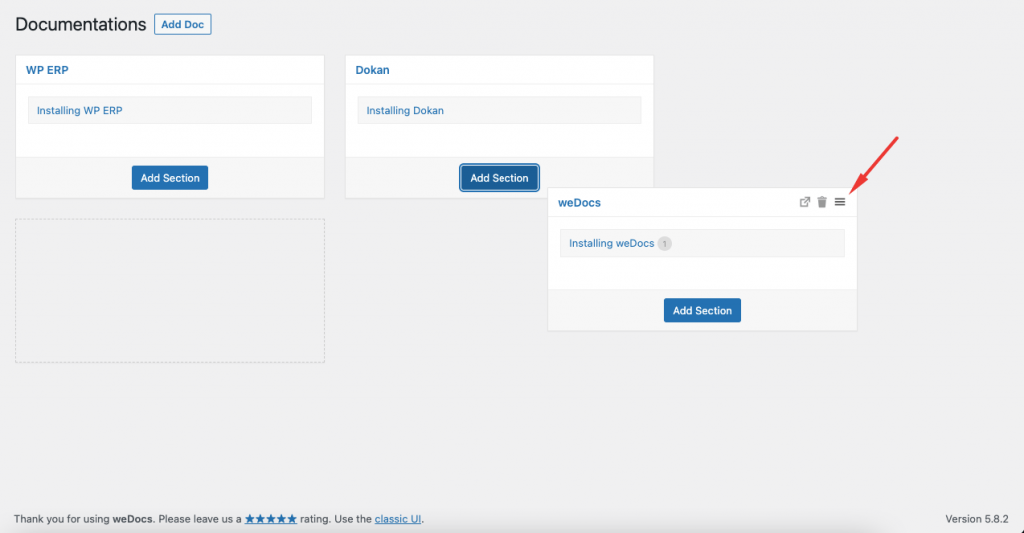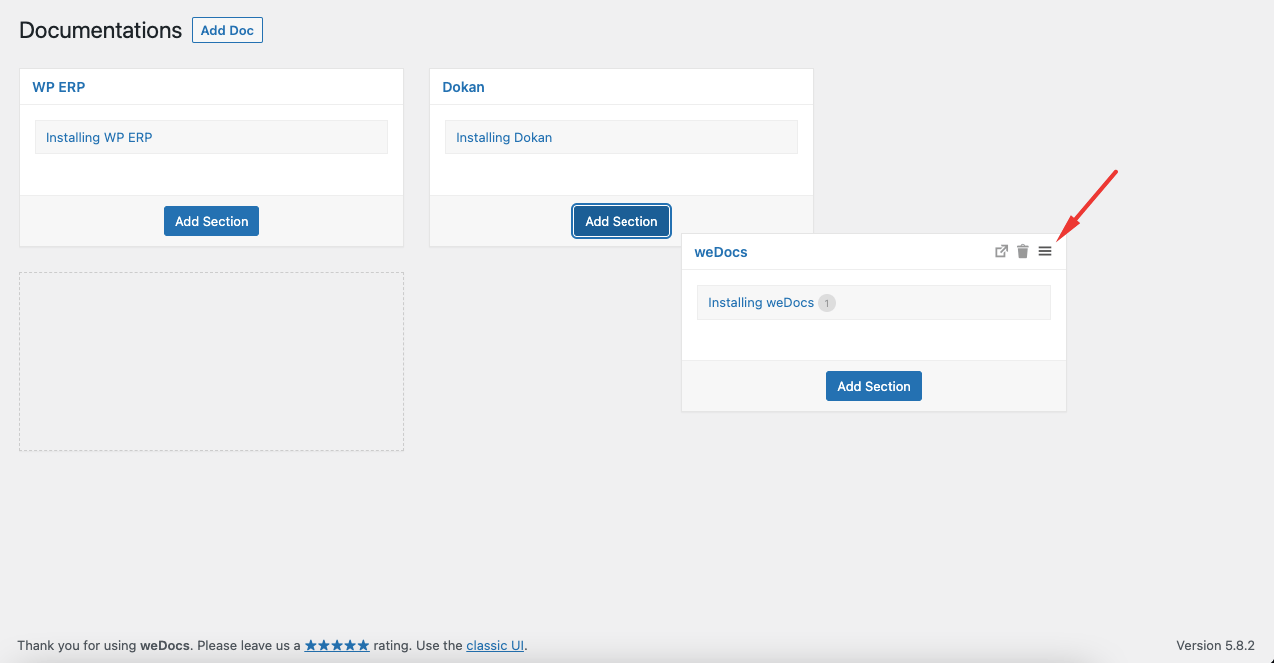 Then you will see that the documentation is restructured successfully.


This is how you can easily re-order your documentation structure.